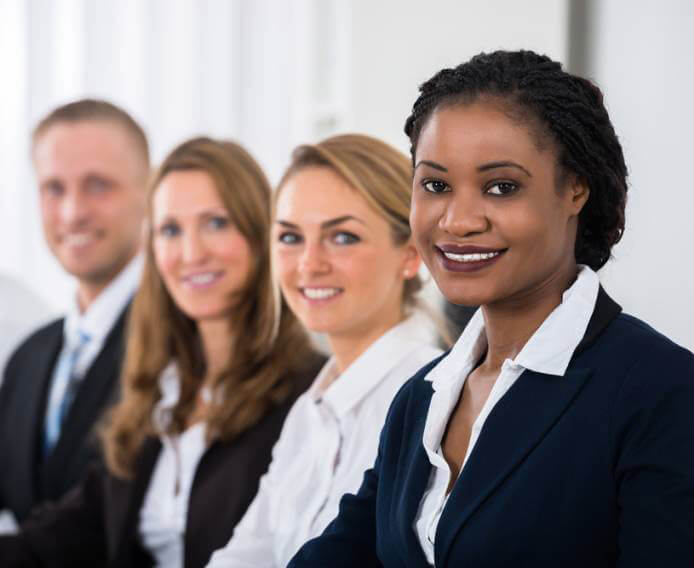 If law firms are anything, they are responsive to client demands. Need a deal closed next week? No problem! Win a bet-the-company lawsuit? Got it! Stay all night or cancel that vacation? Without hesitation!
But what about when a major client demands the following: "Increase the diversity of the teams that staff our matters and put more women and minorities in firm leadership positions." What happens then?
It is a scenario that is happening more and more frequently, and firms that value the business of large clients are taking notice. Concerned with a persistent and pernicious lack of diversity in firms that handle their matters, general counsels are leveraging the "power of the purse" to inspire or require outside law firms to step up diversity efforts. GC's want more diversity in their law firms generally, in the teams that staff their matters, in relationship manager positions, and in firm leadership positions. They also want firms to make additional efforts to nurture and promote young women and minority attorneys.
See the following articles for more information:
GC Involvement in Firm Diversity Gains Tractions with ABA Resolution 113
In 2016, 24 general counsels, including the GC's of powerhouses
eBay
,
Bristol-Myers Squibb
,
McDonald's
,
American Express
,
CBS
, and
PepsiCo
, signed a letter addressed to the chief legal officers of Fortune 1000 companies to encourage support for
American Bar Resolution 113 to Help Promote Diversity in the Legal Profession
. The letter highlighted the fact that "the legal profession remains the least diverse of comparable professions despite the fact that many of us have worked tirelessly to enhance diversity and inclusion in our noble profession" and called on legal service providers to "expand and create opportunities at all levels of responsibility for diverse attorneys."
The letter also acknowledged the influential role that corporate clients can play in the diversity movement, given that "as buyers of legal resources, [corporate clients] are in the best position to drive the changes necessary to dramatically improve diversity at all levels in the law firms that provide [corporate clients] with legal services."
ABA Resolution 113 was approved in 2017.
Early Movement Leader Wal-Mart Moved Millions in Business Based on Diversity
Wal-Mart began its law firm diversity and inclusion program in 2005, when it informed its top 100 outside counsel that it would hold them accountable for diversity by either terminating or limiting its relationship with them based on factors such as retention of minority and women attorneys, percentage of minorities and women promoted to partner, and firm and attorney participation in diversity organizations. As part of that initial diversity initiative, the company also requested that each firm submit candidates—including one female attorney and one attorney of color—to be considered as the firm's new relationship manager with the company.
The program made a definite impact on the bottom line of noncomplying firms. Walmart terminated its relationship with recalcitrant firms and
moved about $189 million dollars in company business
to more diverse law firms. Moreover, as a result of the request for submission of new and diverse candidates for relationship manager positions, Walmart changed 40 relationship attorneys, which
represented a shift of $60 million worth of legal work
.
Wal-Mart also held its first Legal Diversity Conference in 2005. The conference included participants from the company's in-house legal department, top-100 outside firm relationship managers, and representatives from organizations such as the
ABA Commission on Racial and Ethnic Diversity
, the
Hispanic National Bar Association
, the
Minority Corporate Counsel Association
, the
National Association of Women Lawyers
, and the
National Bar Association
.
Facebook Adopts Numerical Law Firm Diversity Targets
Facebook is one of the latest companies to issue a diversity mandate to its outside law firms. In the spring of 2017, the technology giant announced that its outside law firms must ensure that at least
33 percent of the teams staffing its matters
are women and minorities. Additionally, the company now requires that firms wanting Facebook business must create leadership opportunities for women and minorities.
Microsoft Encourages Diverse Firm Leadership with Bonuses
Microsoft's law firm diversity program, which has been in effect for eight years, has resulted in an increase in the diversity of staffing of company matters from 33.6% to 48.2%. Though the company's policy formerly emphasized law firm diversity and diversity of staffing of Microsoft matters, in 2015 the company shifted to a bonus system that rewards diversity in leadership.
Under the new
Microsoft Law Firm Diversity Program
, firms within the company's Premier Provider Program can earn bonuses of up to 2% of fees billed based on the firm's increasing diversity in three ways: leading management of the firm, leading the firm's relationship with Microsoft, and leading Microsoft's matters.
Hewlett-Packard Gets Tough with a "Stick" Approach
Hewlett Packard has decided to use a stick rather than a carrot to effectuate law firm diversity. By a
February 8, 2017 letter to law firm partners
, HP's general counsel, Kim Rivera, announced that the company would begin withholding up to 10% of fees from outside firms that do not meet one of two tests—either having a diverse relationship partner or having at least one female and one racially or ethnically diverse attorney handling at least 10% of HP-matter billable hours. Firms have a one-year grace period until the "diversity holdback" fees take effect.
An attachment to the letter provides details about the new policy, including that: "The definition of a 'diverse' attorney, including a Firm relationship partner, is limited to race/ethnicity, gender, LGBT status, and disability status."
MetLife Emphasizes Retention and Promotion of Diverse Attorneys
For insurance behemoth MetLife, the main problem when it comes to law firm diversity is not lack of female or minority legal talent, but instead lack of retention and promotion of diverse attorneys. Recognizing that diverse attorneys enter major firms in large numbers but leave before they can assume prominent roles within them, MetLife's general counsel, Ricardo Anzaldua, recently issued a directive to firms that if they want to keep working on MetLife matters they
must develop talent development plans that target promotion and retention of diverse lawyers
.
MetLife's take on the diversity problem is significant. This is especially true because it appears that a major cause of lack of diversity in law firms is a dearth of mentorship and social networking opportunities. Please see our related article
Law Firms' Continued Lack of Diversity: Scholars Provide Insight on Reasons and Solutions
for more information about the role social capital plays in law firm diversity (or lack thereof).
Morgan Stanley Parlays the Prestige of a Diversity Award
As discussed in
Leading Practices in Law Department Diversity and Inclusion Initiatives: Company Best Practices
, published by the Association of Corporate Counsel in 2013, Morgan Stanley encourages law firm diversity by giving out its annual Leadership and Excellence in Inclusion and Diversity (LEID) Award. The award is given to firms that demonstrate a commitment to the importance of diversity in connection with recruitment, retention, and promotion of diverse attorneys. In the past several years, LEID award recipients have included
Weil
;
Sidley
;
Cleary Gottlieb
;
Simpson Thacher
; and
Davis Polk
.
Morgan Stanley also requires its outside counsel to provide the company with annual data about the number and percentage of minority, female, and openly LGBT attorneys—both in the firm and as staffed on Morgan Stanley matters.  
Conclusions
Lack of diversity continues to be a major problem within law firms, despite assiduous efforts to remedy it. Major corporate clients—upon whose business large law firms depend—are now joining the movement to ensure that the firms that serve them are truly diverse institutions, with diverse attorneys staffing matters and assuming firm leadership positions.
For more information about law firm diversity, see our Diversity Resources.
General counsels are using a host of tools to effectuate diversity. These tools include incentives like bonuses and awards, as well as punishments like "diversity holdback" fees and the withholding of business altogether from firms that lag behind when it comes to female, minority, disabled, and LGBT attorneys.
For more information about diversity, see the following articles:
Learn more about law firm diversity in this in-depth book:
Law Firm Diversity: How Race, Gender, Age, Social and Economic Divisions Impact the Hiring, Retention and Advancement of Law Firm Attorneys