The hard part is over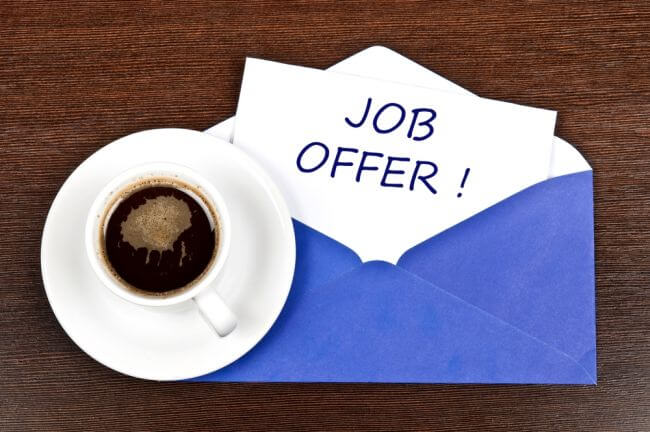 Congratulations!  The hard part is over – you've gotten through the interview process and have a job offer in hand.  Now you are faced with an important decision – should you stay or should you go?  How do you effectively evaluate a job offer and decide if accepting the position it is the right career move?  First, spend some time thinking about what you are looking for from your next job.  Once you have identified what is important to you, evaluate your potential employer to see how they stack up. Consider the following factors when evaluating your job offer.

Compensation - Even if money isn't the driving force behind your job search, you probably want to be compensated fairly and at market value.  Your recruiter can provide you with accurate salary data and inform you on how your offer compares to what other attorneys are making at your level, in your practice area, in your region and at a firm that is similar in size. There are other aspects of compensation to consider and evaluate besides salary including bonus potential, salary increases and relocation reimbursement.

Firm Culture –When assessing a firm's culture, talk to as many partners and associates as possible.  How friendly do the attorneys seem?  Are office doors opened or closed? Do the firm's lawyers seek out opportunities to participate in social situations? You should also get a good sense for the firm's values. Are associates rewarded for high billables. client and business development, firm participation (in recruiting, diversity initiatives, etc.), pro bono participation, mentoring younger associates, community involvement, etc.?

Opportunity for Career Growth – How will this firm help to advance your career?  Find out how is work assigned, what the criteria is for making partner, what "type" of person who succeeds in this practice area, whether you will have a lot of responsibility early on, etc.  What does the firm's formal training and development programs look like? When are you reviewed and how is feedback given?

Job Flexibility – Face-time requirements differ among firms and even within practice areas.  If working from home is important to you, make sure you know what the "norm" is for your group.

Travel – Be aware of the job's travel requirements.  If you don't want to travel, make sure you aren't going to be staffed on a case or deal that will require you to be away for the next 6-12 months.

The Intangibles  - What is your gut telling you? If you don't have a good feeling about your potential employer, talk to your recruiter about your hesitations and schedule a return visit to the firm. Often times, a follow up visit can help you determine whether the firm is the right fit.
 
Whether you choose to accept or reject a job offer, you should always discuss your decision with your recruiter directly.  It is imperative that you make your decision in a timely manner, adhering to the offer deadline given to you by the firm.  You never know when you might encounter partners at this firm in the future and it is important that you do not burn any bridges and you work hard to maintain positive relationships, regardless of your decision.
Learn why attorneys usually fail law firm phone-screening interviews in this article: