12/03/15

Frost Brown Todd

Opens Office in Downtown Pittsburgh

Summary: AM Law 200 law firm Frost Brown Todd is opening their twelfth office in Pittsburgh with the addition of several attorneys.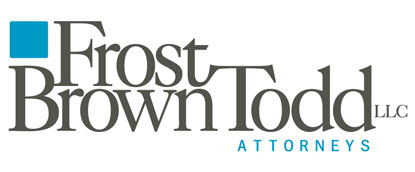 There is a new law firm in town. Downtown Pittsburgh is welcoming
Frost Brown Todd
, an AM Law 200 firm. The office with be the firms twelfth location and will be manned by 10 attorneys from
Burleson LLP
.
Click Here to Browse Pittsburgh Law Firm Openings on BCG Attorney Search.
Frost Brown Todd is expanding their Energy industry practice to eight states now – Indiana, Kentucky, Ohio, Pennsylvania, Tennessee, Texas, Virginia, and West Virginia. Chairman
John R. Crockett
states, "As our Energy practice continues to grow, we view this new office as a strong strategic fit for our firm. It enhances our ability to serve clients in the oil and gas sector, and it brings us into Pittsburgh, a market that is a natural addition to our footprint."
Chief Executive Officer
George E. Yund
goes on to say, "We're fortunate to open our doors in Pittsburgh with a group of quality, experienced attorneys who are part of this community, who know this market, and who bring exceptional depth to our Energy practice and other areas where the firm is strong. Pittsburgh is a vibrant city and we're happy to be a part of it."
Kevin Colosimo
, previously with Burleson LLP, will be the Member-In-Charge at the Pittsburgh office. He announced he and his colleagues' excitement, "We're so excited to be part of Frost Brown Todd, a strong, growing firm that takes a long-term view in its commitment to the Energy sector. With our combined resources, we believe that we are well-positioned to provide a high level of service to clients."
A litigation, mergers, acquisitions, and due diligence teams are those joining Frost Brown Todd from Burleson. The firm now has over 500 attorneys in their twelve offices.
Source:
http://www.prnewswire.com/news-releases/am-law-200-law-firm-adds-to-energy-practice-with-new-office-in-pittsburgh-300186954.html
Photo: frostbrowntodd.com