04/07/15
Davis Polk Ranked Number 1 for 1st Quarter 2015 in M&A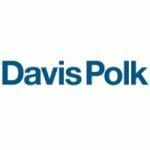 Bloomberg's M&A rankings for 2015's first quarter are in, and we now know what law firms are leading the industry in merger and acquisitions. What we've discovered is that 2015 is a hotter year for such things, due to a healthier economy.
Davis Polk & Wardwell
came up as number one, taking 26 percent of the deal volume in the first quarter of 2015, and this up from 4th place the year before.
Coming in second was
Skadden Arps Slate Meagher & Flom
, at 19.5 percent, bumped from last year's number one spot; and coming in third place was
Sullivan & Cromwell
, with about 19 percent of the market share.
Speaking of this year's vitality, Gar Bason, chairman of Davis Polk's M&A practice, said "We are a service firm, and when our clients are busy, we are busy," nothing revelatory here, adding also, "We are delighted when the cycle is vibrant," an obvious remark as well.
Bason claims this vitality is due to increased confidence of corporate boards in the economy, not that they are simply trying to keep up with their competition. "It's less of, 'They are doing it, so I have to,'" he said, "It's more, 'Here is someone who also thinks the economy is [improving].'"
The biggest customer they've seen this year includes the highest value deal of $55 billion in the merger of
Kraft Foods Group
, Inc. with
H.J. Heinz Company
to create The
Kraft Heinz Company
.
Source:
https://bol.bna.com/davis-polk-tops-q1-ma-rankings/
Want to read more law firm news?
For past editions of our weekly law firm news, click here.
---
Contact Our Recruiters Now!