01/09/15

Dentons Records First Merger of the New Year

RK Adler has been absorbed by Dentons for the first merger of 2015, according to The Am Law Daily.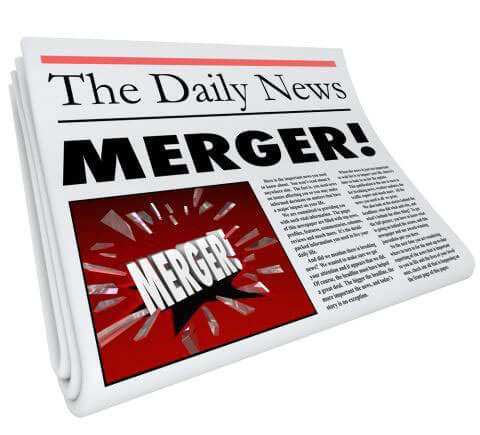 RK Adler was founded by two former
Skadden, Arps, Slate, Meagher & Flom
associates back in 2009.
As many as six lawyers will join Dentons from RK Adler, including the founding partners of Michael Chung and Randolph Adler Jr. The founders were let go by Skadden five years ago as law firms across the country cut their ranks.
In an interview with
The Am Law Daily
, Adler said, "It was something we used to be ashamed of, but not anymore."
According to Altman Weil, 2014 saw 82 mergers among law firms, which is the second-highest annual amount for mergers.
In a press release from Dentons, US Managing Partner Mike McNamara, said "Our focus for 2015 continues to be on innovating within the legal profession. That is why we are excited to welcome Randy, Michael and their impressive team to Dentons, who have demonstrated success in innovating for their clients. We were attracted to the impressive growth their firm has enjoyed. Bringing their energy together with the strengths of our Venture Technology practice creates a powerful strategic combination for the benefit of our clients."
Adler will keep its office in the SoHo neighborhood of Manhattan.
Adler also told
The Am Law Daily
, "I was 29 when I left Skadden, and it wasn't like General Electric was coming with us. So we had to look at the type of markets we could penetrate. I knew some folks on the West Coast who were part of the so-called PayPal Mafia, so it made sense to start a firm focused on the clients of the future."
In the release, Victor H. Boyajian, the chair of Dentons' Venture Technology and Emerging Growth Practice, said, "As one of the leading global venture tech practices with an historically strong presence in the rapidly growing New York technology ecosystem we are excited to have redoubled our commitment to the early stage startup community. Our
SoHo Startup and Venture Tech Centre
, in the hub of New York's venture and tech startup community, will accelerate the growth of our startup footprint in the marketplace as we work to leverage our unique platform for the benefit of growth-oriented CEOs. This is particularly the case given our model as a boutique within a global platform."
Adler added the following in the release:
"By joining forces with the Dentons team here in New York and beyond we will be able to drive even more value to our clients in ways that allow them to accelerate growth stateside and increasingly abroad. Our clients will clearly benefit from our enhanced capabilities in a world where we constantly need to be innovating."
Summary: RK Adler has been absorbed by Dentons for the first merger of 2015.