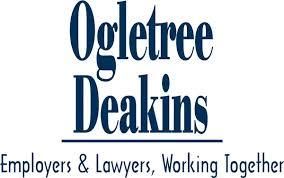 The law firm of
Ogletree, Deakins, Nash, Smoak & Stewart, P.C

. has announced that it has opened an office in Milwaukee, according to a press release from the firm.
The office will open with a group of nine attorneys, led by managing shareholder Tim Costello.
There will be four other shareholders at the Milwaukee office along with one of counsel, one special counsel and two associates.
The other shareholders joining the firm in Milwaukee include Robert Bartel, Timothy Kamin, Kevin Kinney, and Brian Radloff.
David Loeffler will serve as special counsel. Keith Kopplin will serve as of counsel. Mark Johnson and Dean Kelley will work as associates with the firm.
The Milwaukee office is the 47th for the firm and is the 13th new office opened since 2010.
"Milwaukee has been an attractive market for the firm for years and has a number of synergies with our Chicago and Minneapolis offices," said
Kim Ebert
, managing shareholder of Ogletree Deakins. "We are excited to expand into Milwaukee and have found a great group of talented professionals who fit our culture and share our values."
Costello said, "Ogletree Deakins is a first-class organization, and we are excited to be a part of the firm. Our clients will immediately benefit from the firm's depth of knowledge, boundless resources, and culture of unparalleled client service." Kinney added, "Both the firm and I have similar approaches in providing value and service to our clients. I'm eager to offer these combined with the enhanced capabilities that a firm like Ogletree Deakins possesses."