12/16/2009
Tiger Hires Lavely & Singer Amidst Media Woes
Tiger Woods has retained Lavely & Singer, a small entertainment law firm located in Hollywood, to help him through his very public marital troubles. Woods contacted the firm amidst a whirlwind of media reports claiming the golfer had been unfaithful to his wife, Elin Nordegren.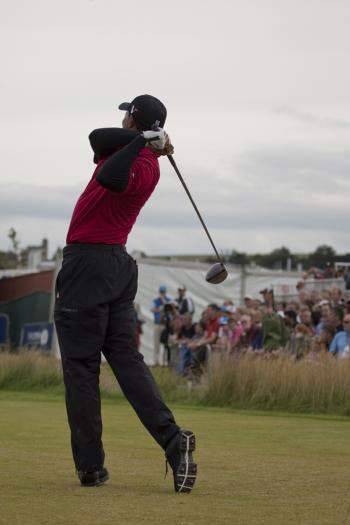 According to Lin Wood, partner at Bryan Cave's Atlanta office, by hiring Singer, Woods ''sends a message he's got someone with experience who will be looking over everybody's shoulder.'' Lin Wood has managed media relations for such clients as John and Patsy Ramsey and the estate of Anna Nicole Smith. ''It's a warning shot across the bow if nothing else.''
Dubai Debt Crisis Hits DLA Piper

The fallout from the Dubai debt crisis has begun and top firm DLA Piper is among the first to feel its effects.
In the wake of the situation in Dubai, DLA has announced that it will lay off 9 percent of its staff in the region. This isn't the first time Dubai's DLA outfit has seen layoffs in 2009.
In April, the firm laid off eight associates and put another 20 percent of its Dubai lawyers on six-month sabbaticals or secondments, making no promise that they could return to work when the six-month period expired. In June DLA terminated 22 staff members as well as eight associates and one partner.
The most recent cuts mean seven new lawyer layoffs and ten additional staff members getting the axe.
DLA Piper hosts 3,500 lawyers throughout 67 offices. Their offices are located in 29 different countries, including the US and Britain.
U.S. Law Firm Revenue Sees Sharp Decline In 2009
According to Citi Private Bank, law firm revenue in the United States saw a five to ten percent decline this year. The drop in revenue came despite a third quarter increase in legal demand.
Dan DiPietro, head of client relations for Citi Private's Law Firm Group in New York, says that firms that depend on financial-services clients are taking the biggest hit. According to DiPietro, ''Some of the tough-love conversations are happening already, and there's every reason to believe they will continue.''
Firms are seeing increasing difficulties in maintaining profits during the recession. Legal demand isn't there as much.
''It's not an easy year for lawyers,'' said Leslie Corwin, shareholder at Greenberg Traurig LLP. ''I've been doing this for 36 years, and this year's the toughest ever. We're in a tsunami economy.''
Want to read more law firm news?
For past editions of our weekly law firm news, click here.
---
Contact Our Recruiters Now!