03/15/05
Duane Morris attracts partners from Buchanan Ingersoll
The San Diego office of Duane Morris has been bolstered by a few recent additions. A three-person team of partners focusing on products liability defense litigation—
Karen Crawford
, Patricia Hollenbeck, and John Cooley—has left Buchanan Ingersoll to join Duane Morris. Additionally, the firm and Buchanan Ingersoll IP partner Bradford Duft have come to terms, and according to sources, many other attorneys are mulling offers. Duane Morris Chairman Sheldon Bonovitz believes this expansion will continue, as the firm will "focus on attracting talented lawyers in San Diego and throughout the country." Duane Morris now employs 20 attorneys in San Diego, while Buchanan Ingersoll is left with 8.
The Legal Intelligencer, Firm Press Release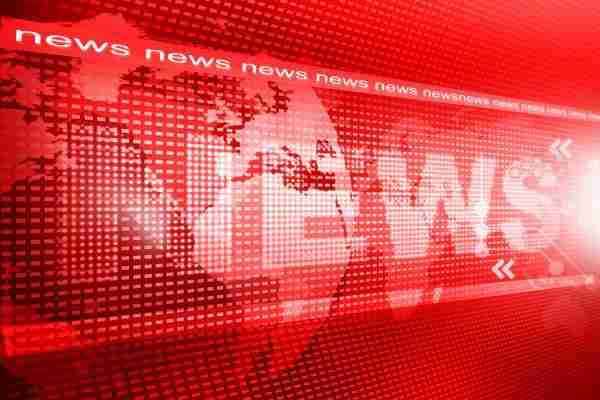 Former Health and Human Services Secretary Thompson gives private sector a try
Tommy Thompson, former U.S. Department of Health and Human Services Secretary, will be taking on two roles in the private sector (one with Akin, Gump, Strauss, Hauer & Feld and the other with Deloitte & Touche USA) after more than 38 years in public service. Previously elected to four terms as the governor of Wisconsin, Thompson has been named partner at the Washington, DC, office of Akin Gump and independent chairman of the Deloitte Center for Health Care Management and Transformation. His concentration will be on finding health care solutions for everyone from individuals to businesses. Said Thompson, "This is a great way to embark on a
career
in the private sector…" The principals at Akin Gump and Deloitte & Touche share this sentiment.
Associated Press, Firm Press Release
More from Heller Ehrman's Venture Law Group move to Orrick
Just last month, five partners from Heller Ehrman White & McAuliffe's Venture Law Group defected to Orrick, Sutcliffe & Herrington's Silicon Valley (Menlo Park, CA) office. Now, an additional four partners and two associates have followed suit. One of the partners—Donald Keller, Jr.—was one of Heller Ehrman VLG's more senior partners. The attorneys will be part of Orrick's Emerging Companies Group. Ralph Baxter, Chairman and CEO of Baxter, stated, "Orrick is making a significant push to expand the firm's emerging companies practice…We want to be a destination law firm for emerging companies who are looking for a long-term partner." Regarding private equity and venture capital markets deals in 2004, Orrick completed the second-highest number of transactions, according to the Private Equity Analyst. As evidenced by its recent acquisitive streak, the firm is making a push for the top ranking in 2005.
The Recorder, Firm Press Release
Cravath breaks tradition, hires lateral partner
Andrew W. Needham has infiltrated the ranks of Cravath, Swaine & Moore in New York City. Not since Roswell Magill was elected a tax partner in 1943 has the firm brought in a partner who did not previously work for the firm. Needham, a tax partner at Willkie Farr & Gallagher, will begin at Cravath in April. This rare event is to be seen as an aberration, not a trend, according to Robert D. Joffe, Cravath's presiding partner. "That practice [selecting partners from within] has served the firm well for many years and will continue to be our practice in the future," Joffe explained. While an overwhelming majority of law firms are quite comfortable considering lateral partners, some of the white-shoe New York firms are hesitant to embrace this practice in order to preserve their firm cultures.
New York Law Journal
Baker & McKenzie

grows its Houston IP practice
Six intellectual property lawyers, including three partners, have been added to the Houston office of Baker & McKenzie. Along with this group of attorneys comes a support staff of five. They all arrive courtesy of Jenkens & Gilchrist. Although Baker & McKenzie is one of the world's largest law firms, it is seeking to further expand across North America.
Hildebrandt International, Firm Press Release
Former Senators brought into the fold by King & Spalding
Connie Mack and Daniel Coats, both former U.S. Senators, will be co-chairing the Government Relations group at King & Spalding's Washington, DC, office. Mack brings with him the sum total of Shaw Pittman's government relations practice (five others). Due to a conflict of interest that would have been presented by Shaw Pittman's forthcoming merger with Pillsbury Winthrop, the Government Relations group could not join that new group and thus decided to move its practice to another firm. The Government Relations group will be charged with increasing the firm's profile regarding its legislative and lobbying endeavors.
Fulton County Daily Report, Firm Press Release
Wolf Block opens Boston office, taps Crowe to run it
Wolf, Block, Schorr and Solis-Cohen has branched out to Boston with the addition of an office there. This new location will primarily focus on government relations matters. Robert Crowe— finance chairman of the Democratic National Committee during John Kerry's unsuccessful bid for president—will not only manage the office, but he will also serve as CEO of the government relations subsidiary WolfBlock Public Strategies. The firm is looking to add as many as 20 attorneys over the course of the next few months. According to Wolf Block Chairman Mark Alderman, it is also exploring expanding to Washington, DC.
The Legal Intelligencer
,
Firm Press Release
Want to read more law firm news?
For past editions of our weekly law firm news, click here.
---
Contact Our Recruiters Now!