01/10/06
LawCrossing Announces Hiring Demand for Attorneys in 2005 Increased Substantially Across the U.S.; Need for Many Legal Staff Practice Areas Flounders
LawCrossing, the website with the largest collection of legal jobs in the world, has released a year-end statistical report on the changes in the number of legal jobs by region and employer-type areas. The report reflects changes in the demand for legal professionals from January 1, 2005, to January 1, 2006, across attorney and legal staff practice areas throughout the U.S. The statistics point to a strong increase in the demand for attorneys in the majority of practice areas, while indicating decrease in more than a half of legal staff practice areas.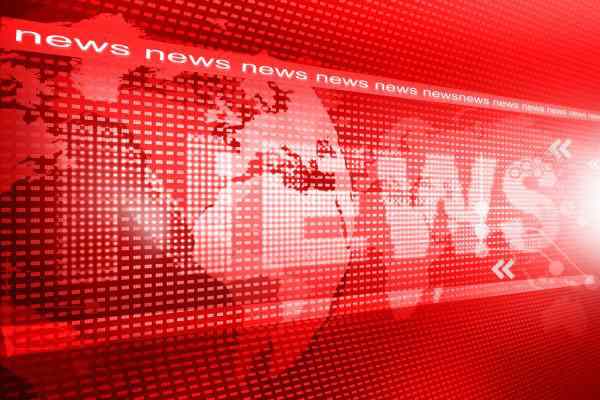 With more than 90,000 legal jobs in the U.S. at present, LawCrossing's 200-strong team of researchers and editors monitors hiring needs of more than 1.2-million legal employers and counts tens of thousands of law students, attorneys, and legal staff professionals as members. The released statistical data points to a very strong demand for attorneys by law firms, in-house legal departments, and government agencies in practically all regions of the country. While all employer-type areas showed increases of no less than 86 percent, especially great demand for attorneys has been seen by government agencies. "Government on all levels--federal, state, and local--is becoming a leading employer of attorneys," said LawCrossing CEO Harrison Barnes. "In fact, with the federal government becoming bigger, many federal agencies and departments have really taken the lead in hiring lawyers."
According to the data, the Northeast region of the U.S. has witnessed the highest increase in the demand for attorneys. With the numbers indicating increases in law firm, in-house, and government hiring each topping the 100-percent mark, the news is especially welcoming considering that in the last several years, the Northeast region struggled to demonstrate growth. "The Northeast region has been struggling since the late nineties, with business leaving and the demand for attorneys shrinking," explained Barnes. "This past year was not only a great year for attorneys around the country, but could also serve as a watershed, with the tide of demand for lawyers coming back stronger than ever."
The demand for professionals among the legal staff has been more ambiguous. Without breaking down increase/decrease numbers for legal professionals by a region, LawCrossing data shows that a majority of legal staff areas experienced decreased demand. The two bright spots in this category are information technology and marketing, which saw an annual increase of 177.39 and 84.80 percent, respectively. "We see that more and more law firms are hiring IT professionals in order to compete for and retain clients. To that very end, they are also increasingly hiring marketing professionals, becoming, in essence, much like any other type of business in the country," explained Barnes. On the opposite end of the spectrum are legal administrators and receptionists, demand for which fell substantially.
About LawCrossing:
With more than 90,000 current legal jobs, LawCrossing is the most visited legal-job site in the world. Every day, it attracts a community of users consisting of thousands of attorneys, legal staff professionals, and law students, who visit the website to search for jobs, read up on the legal news, and remain in the know about all things legal.  
Regions
Increase/Decrease in Number of Attorney Jobs by Employer Type, from 1/1/05 to 1/1/06
 
Law Firms
In-House
Government
Overall Change
Northeast
+101.57%
+103.36%
+130.32%
+115.91%
Mid-Atlantic
+89.32%
+93.08%
+178/79%
+106.94%
South
+95.62%
+92.03%
+143.04%
+104.50%
Midwest
+86.97%
+98.89%
+123.02%
+97.39%
Southwest
+89.85%
+100.79%
+129.75%
+102.34%
West
+92.01%
+93.31%
+124.39%
+97.84%
Overall Change
+92.91%
+96.34%
+138.81%
 
Legal Staff Practice Areas
Increase/Decrease in Number of Jobs
from 01/01/05 to 01/01/06
 
Accounting/Finance
-40.60%
 
Human Resources
-25.53%
 
Information Technology
+177.39%
 
Legal Administrator
-60.27%
 
Legal Secretary
+15.92%
 
Librarian
-39.88%
 
Marketing
+84.80%
 
Paralegal
+21.08%
 
Receptionist
-89.93%
 
Other
-31.27%
 
Overall Change
+9.31%
 
Gallop Johnson expands intellectual property group
The law firm of Gallop, Johnson & Neuman continues to grow, with the addition of technology attorney John W. Kepler and patent attorney Cathy Futrowsky. Mr. Kepler and Ms. Futrowsky are highly experienced in the registration and protection of patents and trademarks before government agencies and the courts.
Crowell & Moring adds three litigators to white-collar defense group
Crowell & Moring, LLP

, Ashley Bailey, and Adrian D. Mebane. For more than 20 years, the firm has defended clients from across the country and around the world. The firm has offices in Washington, DC; California; Brussels; and London.
Latham & Watkins selects 30 partners
Latham & Watkins has announced that 30 associates, representing the firm's five departments and 13 of its offices, will be made partner, effective January 1, 2006. These partners bring to the firm extraordinary diversity and talent. The 30 associates are in addition to the 6 counsel who will be promoted to partner on April 1, 2006.
Want to read more law firm news?
For past editions of our weekly law firm news, click here.
---
Contact Our Recruiters Now!