10/17/06

PricewaterhouseCoopers re-brands UK legal arm
Landwell, the UK associate law firm of PricewaterhouseCoopers, has been renamed PricewaterhouseCoopers Legal. The move is a result of an effort by the Big Four accounting firm to emphasize to its clients that PricewaterhouseCoopers offers legal services through its legal wing. Leon Flavell, Senior Partner at the firm, said that although Landwell had been providing legal services as the accounting major's associate for the last six years, its association with PricewaterhouseCoopers and its legal capabilities were apparently unclear to external clients. With a force of 130,000 employees working in offices located in 148 countries, PricewaterhouseCoopers is a leading accounting and auditing firm.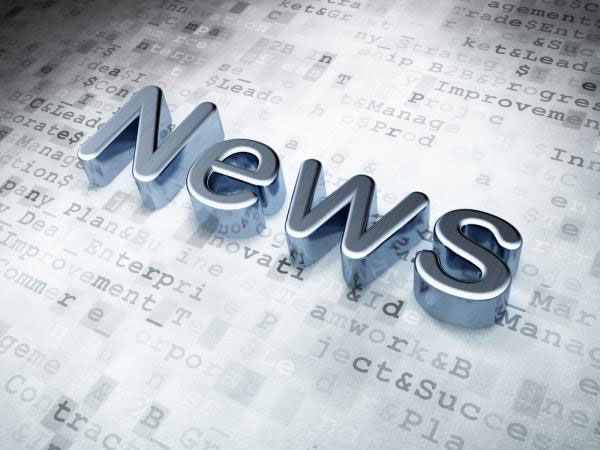 Pepper Hamilton partner chairs ABA's Public Contract Law Section
Michael Hordell, a partner at Pepper Hamilton, chaired the American Bar Association's Public Contract Law Section at the annual meeting in Hawaii. Residing in the firm's Washington, DC, office, Hordell handles a wide range of clients in government contracts matters. He has also served as Procurement Counsel at the General Accounting Office and has had a long-standing association with the ABA. The ABA's Section of Public Contract Law promotes excellence in acquisition policy and procurement law.
Four senior lawyers join Bracewell & Giuliani
The New York office of Bracewell & Giuliani, LLP, has hired four senior attorneys:
David C. Albalah
,
Julian Rainero
,
Craig S. Warkol
, and Scott M. Gutmanstein. Albalah has joined the firm from McDermott, Will & Emery and will head its bankruptcy practice as Partner. Also stepping in as Partner, Rainero is a broker-dealer and securities compliance specialist and was at Bingham McCutchen prior to joining Bracewell. Warkol will serve the firm's white-collar crime and regulatory defense practice as Counsel and formerly worked for the U.S. Attorney's Office for the Eastern District of New York as Special Assistant U.S. Attorney. Previously an associate in the broker-dealer group at Bingham McCutchen, Gutmanstein will work in the firm's broker-dealer and market regulation practice groups.
Linklaters

' New York office adds partner
Stan Renas has been named Partner in the U.S. structured finance and derivatives practice of Linklaters in New York. As he is the fourth partner to join the practice recently, the total number of partners in the firm's New York office has increased to 22. He brings to the firm a breadth of experience in several areas, including cash and hybrid synthetic CLOs; vehicle securitization dealings; insurance product transactions; and venture, off-balance, and tax-related financing. Prior to his appointment at Linklaters, Renas was at
Cadwalader, Wickersham & Taft, LLP

, and worked for seven years at Milbank, Tweed, Hadley & McCloy, LLP.
Rosen undertakes expansion, plans office in Chapel Hill
As part of its growth plans for the region, leading divorce law firm Rosen has decided to expand its working operations by offering its services in North Carolina to Durham, Orange, and Chatham counties, for which purpose it will open a new office in Chapel Hill. The
Rosen Law Firm

Firm, founded in 1990, already offers its services in Raleigh, Charlotte, and Chapel Hill and is focusing its efforts on providing individual help and support to couples seeking divorce.
Legal professionals and attorneys
at the firm have a thorough understanding of the complex issues associated with divorce cases and offer advice related to child custody, alimony, property distribution, separation agreements, and domestic violence relief.
Former State Board of Education GC joins Holland & Knight
Holland & Knight announced that Jonathan Furr, former General Counsel to the Illinois State Board of Education, will join its Chicago office. Furr will work with municipal and real estate attorneys in the Illinois land use and government group, while also working closely with the education practice group in Washington, DC. Prior to his appointment at the law firm, Furr was Chief Attorney of the 500-member State Education Board and served the Illinois Department of Natural Resources as General Counsel. Holland & Knight is one of the 15 largest firms in the world and provides representation in issues involving business, litigation, real estate, and regulatory law.
Pepper Hamilton boosts bankruptcy practice
Pepper Hamilton, LLP, has strengthened its corporate restructuring and bankruptcy practice by hiring reputable attorney Leon R. Barson, who has joined the firm's Philadelphia office as a partner. The firm will gain leverage from Barson's more than 15 years of experience in bankruptcy practice in the region and intends to expand its middle-market debtors practice. Formerly, as a shareholder with bankruptcy boutique Adelman, Lavine, Gold & Levin, PC, Barson represented clients in corporate reorganizations, workouts, debtors' and creditors' rights disputes, corporate transactions, restructuring, and sales of complex businesses in different industries. The law firm's bankruptcy and reorganization practice group has expertise in managing debtor/creditor, environmental, transportation, toxic tort, pension, intellectual property, healthcare, real estate, construction/surety, insurance, and tax issues.
Hatch & Parent announces new partners
Hatch & Parent has announced the appointment of
Arnold E. Brier
and Graham Lyons as partners. Brier will head the business and tax practice group and joins the firm from World Minerals, Inc., where he was Assistant General Counsel and Chief Compliance Officer. He specializes in business entity strategic planning and commercial real estate. Lyons will work as Assistant Practice Group Leader for the firm's real estate and land use group. He will advise public agencies and developers on issues involving real estate, land use, public law, and environmental law. Hatch & Parent represents clients on natural resource, land use, and strategic planning matters, among others.
Proskauer Rose forms multi-disciplinary stock options task force
International law firm Proskauer Rose, LLP, has created a new, multi-disciplinary stock options task force to advise companies on granting and exercising stock options in response to intensified regulatory scrutiny. Co-heading the task force are firm partners
Robert J. Cleary
, Co-Chair of the firm's corporate defense and investigations practice group; Peter Samuels, Corporate Partner; and Michael Sirkin and Andrea Rattner, Tax and Employee Benefits Partners. The team will consist of more than 25 attorneys and will work on issues including internal and governmental investigations, tax law, accounting, shareholder litigation, Sarbanes-Oxley ramifications, and securities filings and restatements.
Cadwalader focuses on expanding tax, regulatory support in London office
Cadwalader, Wickersham & Taft, LLP—offering tax and regulatory support services to capital markets, real estate finance, and insolvency groups—decided to strengthen its practice at its London office. The firm hired Adam Blackmore as Partner and David Burke as Special Counsel. The duo offer expertise on tax issues, domestic and cross-border transactions, real estate, private equity financing, joint ventures, and acquisitions and disposals. The appointments will strengthen the international operations of Cadwalader, Wickersham & Taft, which are spread across 50 countries on six continents.