Maybe you have never worked with an Attorney Recruiter before. Perhaps you've worked with one or several in the past. Or it could be you are currently working with several Attorney Recruiters. Regardless, here is a list of tips to get the most out of working with a Recruiter.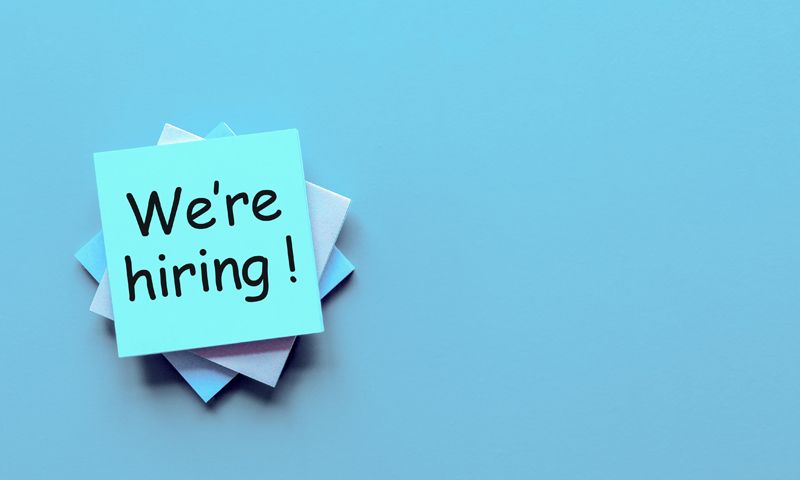 1.Be upfront, open, and honest.
In your initial conversation with the Recruiter, be upfront, and provide the Recruiter with as much information as possible. When I speak with a candidate for the first time, I ask about the candidate's background, experience, geographical preferences, and reasons for making a lateral firm move. The more information you can provide your Recruiter, the more detailed their cover letter will be, and the likelier it is that the Recruiter will want to advocate strongly on behalf of your candidacy. If you are interested in multiple markets, tell the Recruiter this.
I work with California, Washington State, Colorado, Oregon, Nevada, Arizona, Hawaii, and Alaska. Still, I can loop in Recruiters at my company to assist the candidate with any other state they want to work in. If you are exploring in-house opportunities in addition to firm options, tell the Recruiter this.
If you are interested in only firms of a specific size or are interested in all sizes, say this to the Recruiter.
And perhaps most importantly, be honest with your Recruiter about your reasons for considering a lateral firm search, and whether or not you have already applied to particular firms or are working with another Recruiter (or multiple other Recruiters) as well. If you are being laid off or fired, tell your Recruiter this.
I can't tell you how many times a candidate invents a reason for considering a lateral firm search, and then once I get off the call with the candidate, I check the candidate's firm bio/profile, and there is none on the firm website. I understand that you may be hesitant to tell a Recruiter that you are currently unemployed, but think about it this way – I am much likelier to want to work with you if you come clean with me from the get-go than if you are dishonest with me and I later realize you hadn't been truthful.
Furthermore, while some Recruiters don't work with unemployed candidates, this is not the case for most Recruiters at my company and me. If you were laid off, left your firm on your own accord, or were fired and you feel there is a justifiable reason for it, there is still a fair shot that I will work with you. If you have already submitted yourself to any firms, or if you are currently or have recently worked with another Recruiter or a couple of other Recruiters, I definitely want to know this.
Firms don't consider a candidate's candidacy for a second (or third) time if they have already submitted themselves or submitted through another Recruiter within the last six months. Sometimes, candidates approve firms through me, and I submit them. The firm will get back to me and let me know that the candidate has already submitted himself or herself or has been submitted by another Recruiter recently.
Not only is this a bad look for you and me, but it also makes me less likely to want to advocate strongly on your behalf.  
2.Be open-minded about location and law firm size.
Make sure to keep the Recruiter in the loop throughout your time working with him or her. If you are a top candidate with top academics and strong credentials, I understand wanting to be picky in your search. That said, a smaller firm could surprise you.
I always say that it is better to approve more firms rather than fewer, as there is no harm in going through the interview process with a firm, getting a feel for the types of deals or cases that they work on, and speaking with the attorneys at the firm about their practices. If you get an offer, you can, of course, decline, but you can also use the offer as leverage with other firms.
Once a candidate receives an offer, I usually follow up with all the firms we've submitted the candidate to, letting them know about the offer. Sometimes, other firms move forward with an interview or even an offer for my candidate after hearing they have received an offer elsewhere. If you are not a top candidate, then that is all the more reason to cast a wide net in your search.
As mentioned, a firm you had not considered could surprise you, and if not, you could also use a potential offer as leverage with other firms.  
3.Be flexible about salary, benefits, and other terms of an offer.
Of course, money is money, and the base salary is often the most important consideration for candidates. Still, I would also pay close attention to any bonuses and other benefits offered, the caliber of the firm's work, opportunities for advancement, and the firm's culture and reputation.
During the interview process, you should hopefully get a good sense of the firm's culture for yourself. If not, your Recruiter can always set up additional calls with attorneys at the firm post-offer if you have any further questions that the Recruiter doesn't have an answer to.
In terms of opportunities for advancement and firm reputation, I think that junior and senior attorneys should pay very close attention to these characteristics.
Suppose you are a junior attorney and are looking for an upwards lateral move. In that case, you should be paying attention to the type of work and level of responsibility you will have at the firm and the firm's general reputation in the legal community. Sometimes, these things correlate with salary, but not always.
As a senior attorney, you should be paying attention to partnership prospects and opportunities for advancement. I would argue that these qualities of a firm are more important than salary in many cases.  
Conclusion
All in all, the key takeaway is to be as open and honest as possible. The more information you can provide and the more honest, upfront, open, and open-minded you can be throughout the lateral firm search process, the smoother the process will go for both you and your Recruiter.
Good luck, and we look forward to working with you!