12/05/18
Seyfarth Launches Wellness Initiative The Inspiration Project
Firm to Provide Scholarships to Employees Fulfilling a Wish in 2019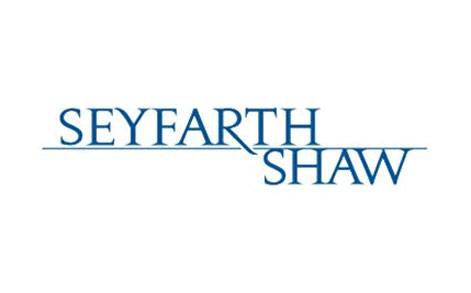 Seyfarth Shaw
, through its multi-platform well-being training program SeyfarthLife, is proud to announce the launch of The Inspiration Project. The Inspiration Project will provide a $4,000 scholarship to be applied to an inspiration a Seyfarth employee has had, but has not been able to pursue, that is focused on health, wellness, lifelong learning, or is intended to make an impact in our communities.
Through an application process, two partners, two non-partner attorneys, and two professional staff members will be selected as scholarship recipients. Seyfarth's Inspiration Project scholars will be announced in early 2019, and they will share photos, videos, stories and testimonials from their Inspiration Projects as they are completed.
"Seyfarth is devoted to encouraging employee well-being, including support for ways to enhance ourselves individually as well as in our communities," said Ariel Cudkowicz, Labor & Employment partner and member of the SeyfarthLife team. "The Inspiration Project emphasizes the importance of aspiring to perform and live at your highest and healthiest level of potential."
Seyfarth has been a leading voice in the effort to improve the emotional health and well-being of legal professionals through its launch of SeyfarthLife, designed to enhance productivity and drive resiliency to stress amongst law professionals. This groundbreaking initiative increases organizational resiliency by supporting self-assessment, work-life integration and innovation to enable the highest levels of performance and career satisfaction for all personnel.
Partnering with Life Cross Training (LIFE XT), a leading provider of evidence-based human performance training solutions, the implementation of SeyfarthLife has translated into immediate results for the firm. Since launch, Seyfarth participants have reported double-digit improvements across the board, including a 23% increase in well-being and 17% increase in emotional health.  
Earlier this year, Seyfarth was an original signatory to the American Bar Association's (ABA) new innovative pledge campaign to improve mental health and well-being of lawyers. The campaign, organized by the ABA Working Group to Advance Well-Being in the Legal Profession, is designed to address the profession's troubling rates of alcohol and other substance-use disorders, as well as mental health issues.
Want to read more law firm news?
For past editions of our weekly law firm news, click here.
---
Contact Our Recruiters Now!