06/14/18

Akerman Welcomes Four Insurance Litigators

Summary: Akerman's Houston office continues to grow with the addition of four litigators specializing in insurance matters.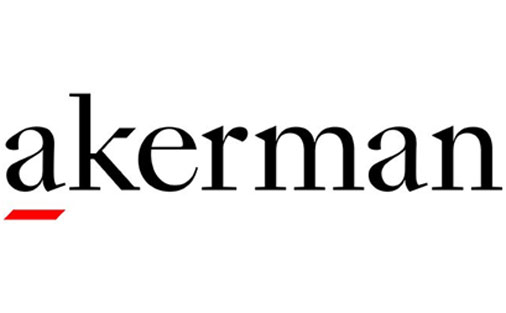 Akerman LLP
announced the addition of four insurance litigators to their Houston office. The rapidly growing Houston office welcomes experienced partners
David Clark
and
Kristen
McDanald
alongside associates
Rick Gene Boepple
and
Mark Shutt
. The group joins the firm's Litigation Practice Group.
Litigation Practice Group chair
Lawrence Rochefort
said, "David and Kristen bring decades of combined experience in high stakes, multi-district insurance litigation, bolstering our core capabilities for insurance carriers. They also bring new coverage panel attachment serving the interests of a prominent Oklahoma- and Texas-based insurer that provides national coverage, with an emphasis on the western United States and the Gulf Coast."
Texas Regional Managing Partner
Scott Marrs
added, "With David and Kristen, we continue to attract top talent across Texas to serve clients in strategic sectors of rising importance to them. We are confident their arrival will bring immediate value to our Houston team and nationally, as we continue developing exceptional teams of lawyers dedicated to problem-solve our clients' most complex disputes and transactions."
Clark, a veteran trial lawyer, has over 30 years of experience litigating commercial disputes. His practice focuses on insurance litigation by analyzing coverage and defending insurers of first-party and third-party disputes on a range of policy lines, emphasizing CGL, commercial auto, excess/umbrella, E&O, and property matters.
McDanald focuses on insurance coverage and commercial litigation. She advises clients by analyzing coverage and defending insurers in first- and third-party actions along a range of policy tiers and lines. She also handles issues involving Comprehensive Environmental Response, Compensation and Liability Act, and Superfund sites.
Photo: Wikipedia.org