02/02/18
Vinson & Elkins Welcome Top Antitrust Lawyers
Summary
: Prestigious antitrust lawyers Hill Wellford and Darren Tucker have joined Vinson & Elkins in Washington DC.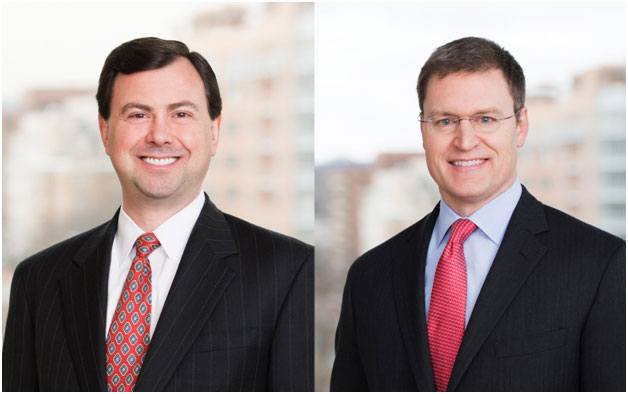 Two highly recognized antitrust lawyers have joined
Vinson & Elkins
from
Morgan Lewis & Bockius LLP
in the Washington D.C. office. Wellford and Tucker, as partners with the firm, have experience in government and private practice, especially in media, technology, telecom, energy, pharmaceutical and standard-setting sectors.
V&E Managing Partner
Scott Wulfe
said, "V&E is dedicated to maintaining a premier antitrust practice and the addition of Hill and Darren reflects our commitment to that goal. They bring immediate value to our nationally recognized antitrust group and we are thrilled to have them as colleagues."
Craig Seebald
, the leader of V&E's Antitrust Practice Group and managing partner of the Washington DC office, added, "Hill and Darren are incredibly talented antitrust lawyers who are among the leaders of our field. They are a perfect fit for VE and we are pleased to welcome them to the firm."
Wellford and Tucker held positions of leadership in Morgan Lewis' antitrust practice group. They have also held senior positions at federal antitrust agencies and advised clients in complex US and cross-border merger and nonmerger investigations.
Wellford was the office leader for the antitrust practice at Morgan Lewis and as the national leader. Before that, he served with the US Department of Justice. His practice involves work in the Americas, Asia and Europe in matters mergers and acquisitions, civil conduct challenges, criminal investigations, and jury, bench, and administrative trials. He earned his law degree from the
University of Virginia School of Law
and his bachelor's degree from Dartmouth College.
Wellford said, "V&E's reputation for excellence, its depth of experience in regulated industries, and its top-tier corporate and M&A position were among the many factors that prompted my decision to join the firm. I am excited to be a part of the firm's growing antitrust practice and look forward to contributing to its success."
Tucker worked for the Federal Trade Commission as an attorney advisor to Commissioners Joshua D. Wright and J. Thomas Rosch. His work at Morgan Lewis has put him before the FTC, the Antitrust Division of the DOJ and foreign competition agencies. He earned his JD from the
University of Pennsylvania Law School
and a bachelor's degree from The College of William & Mary.
Tucker said, "V&E offers a collegial culture that I found particularly attractive and an exceptional platform that will benefit my clients. I am pleased to be a part of the V&E team and ready to hit the ground running."
Photo: V&E
Want to read more law firm news?
For past editions of our weekly law firm news, click here.
---
Contact Our Recruiters Now!