11/30/17
Venable Adds Former AARP General Counsel as Partner
Summary
: Venable welcomed the former general counsel for AARP to their nonprofit organization practice as a partner.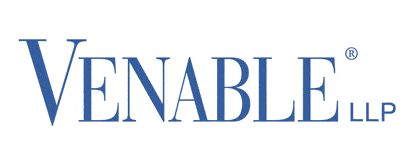 Venable LLP
announced the addition of
Cynthia (Levin) M. Lewin
to their Washington, D.C. office in the Nonprofit Organizations Practice as a partner. Lewin is the former general counsel and executive vice president at AARP. This experience has added to her 20 years handling complex legal issues in the nonprofit sector.
Venable Chair of the Nonprofit Organizations Practice
Jeffrey S. Tenenbaum
said, "Cindy's comprehensive and first-hand knowledge of a nonprofit's inner workings will directly benefit our clients as we help to address their most pressing legal concerns. Her vast experience and proven capabilities will be an exceptional addition to our practice, and we are thrilled to welcome her to our group."
Lewin developed a reputation for her use of risk assessment and analysis, practical problem-solving, and negotiation skills to drive nonprofit organizations towards their goals. At AARP, Lewin led the legal, ethics and compliance, and risk management teams. She focused on reducing outside legal costs, congressional investigations, streamlining governance functions, creating a new code of conduct, and managing a variety of litigation matters.
Lewin also worked as a senior vice president and general counsel for the National Wildlife Federation and as an executive vice president and general counsel for Volunteers of America. She earned her J.D. from
Yale Law School
and a B.A. from Wellesley College.
Photo: eventzilla.net
Want to read more law firm news?
For past editions of our weekly law firm news, click here.
---
Contact Our Recruiters Now!