10/05/16
BakerHostetler Welcomes Highly Recognized Sports Attorney
Summary
: The Atlanta office of BakerHostetler is adding a highly renowned sports attorney to their team.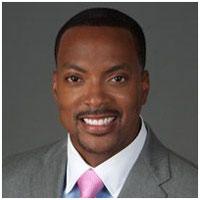 A prominent sports attorney has teamed up with the Atlanta office of
BakerHostetler
.
Ronald Gaither
will be a partner in the Litigation group and the Sports and Entertainment Industry team. Gaither is a leading sports litigation attorney for many Major League Baseball teams. For the past ten years he has served as outside litigation counsel for the Atlanta Braves. Gaither joins from
Schiff Hardin
.
Gaither will be joining a team of over 55 attorneys in the Atlanta office that handle healthcare, corporate, litigation, tax, real estate, and intellectual property issues. He will focus his efforts on assisting facility owners through stadium financing, labor and employment, naming rights agreements, internal investigations, litigation, real estate transactions, intellectual property, and licensing and sponsorship agreements.
Browse Atlanta Attorney Law Firm Jobs on BCG Attorney Search
Chair of the Litigation group
Ray Whitman
said, "Ron's reputation for successfully handling complex matters for sports and entertainment organizations precedes him. He's known as a go-to attorney for his wealth of experience in this industry. We're excited to add someone with his depth of skills and knowledge to our team."
Gregory D. Lee, leader of the Sports and Entertainment Industry team added, "Ron has a multidimensional understanding of the business model unique to professional sports owners. He understands the challenges, complexities, and opportunities facing leagues, teams and team owners, and brings solid business strategies to help them meet their short- and long-term goals. We couldn't be more excited Ron has chosen to join our team."
Gaither graduated from
Vanderbilt Law School
with a J.D. in 2001. He served as editor of the Vanderbilt Journal of Entertainment Law and Practice. He received his B.A. from
The University of Oklahoma
in political science in 1997. Gaither served in the United States Air Force during Desert Storm and Desert Shield. He now serves on an advisory board that strives to eliminate homelessness for war veterans.
Photo: linkedin.com
Want to read more law firm news?
For past editions of our weekly law firm news, click here.
---
Contact Our Recruiters Now!