08/12/16
Significant Merger Announced for Kennedys
Summary
:  Marine and shipping boutique Waltons & Morse will be merging with Kennedys as the firm strives to strengthen its presence across the globe.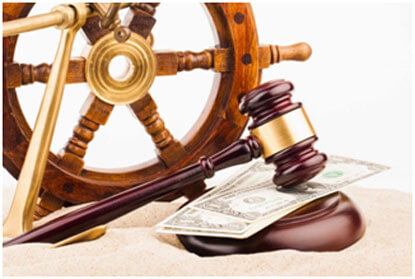 One of the top insurance law firms will be merging with Kennedys, an international law firm that specializes in litigation and dispute resolution and advisory services. Boutique marine and shipping law firm Waltons & Morse, which has one consultant, five partners and 13 additional staff, will join with Kennedys to be known as Kennedys Marine. The merger will add £6 million to the insurance firm's numbers, putting Kennedys close to £150 million in revenue and will become effective starting November 1. The new firm will boast 30 members, 12 of which are partners.
Waltons & Morse managing partner Chris Dunn will lead the team, keeping their focus on marine insurance, transport, shipping, and logistics on the side of the insurers, charterers, and commodity trading companies. Dunn said, "I've known many of the partners at Kennedys for nearly 10 years. We work for a lot of the same Lloyd's syndicates and insurers. This is a merger of two very like-minded businesses."
A Kennedy senior partner, Nick Thomas, called the merger "an excellent fit" that will help the company make "an instant impact in marine insurance and shipping." Kennedys has been taking big steps over the last few months to expand their presence. They opened four new offices in Latin America in just the last two months in Brazil, Chile, Colombia, and Peru as well as offices in Copenhagen, Norway and Sweden in the past year.
Photo: yahoo.com
Want to read more law firm news?
For past editions of our weekly law firm news, click here.
---
Contact Our Recruiters Now!