06/03/16

Hogan Lovells Begins New Indonesian Association

Summary: Hogan Lovells has opened up a new door with DNFP in Indonesia while closing another that didn't provide as much expertise.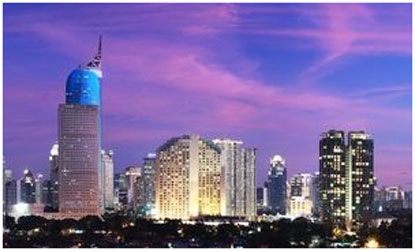 A new partnership is being built between
Hogan Lovells
and Dewi Negara Fachri & Partners after a previous association with
Hermawan Juniarto

was ended last year. Hogan Lovells also brought in a new corporate partner to lead the building of the two firms association.
Noor Meurling, who joined the firm from
Ashurst
, will be in the Singapore office. Working with DNFP and their principal partners Dewi Djarot, Chalid Heyder, and Fachri Fachrul, Hogan Lovells will be able to use their decades of experience and trust in the Asia area to grow their Indonesian portfolio.
Dispute resolution partner and regional partner of Asia, Patrick Sherrington, said the association was "a significant milestone" and that Indonesia was an "attractive growth market with rising interest from global investors" where "companies looking to grow in Asia need to be able to navigate complex jurisdictions and stringent regulations."
Djarot said, "There are many demands and challenges facing Indonesia across energy, infrastructure, telecommunications and healthcare but, despite this, the region is poised to continue to grow."
Heyder added, "Demand for dispute resolution and litigation services also remain robust among existing companies, due to an increasing number of them preparing for restructuring amid the global economic gloom."
Hogan Lovells relationship with Hemawan Juniarto focused on the energy, infrastructure, and natural resource sectors, but the economy has been changing and they needed more from the relationship, which DNFP is able to provide.
Photo: globallegalpost.com