05/30/16
Kirkland & Ellis, Other Elite Law Firms Hoarding Top Lawyers in Texas
Summary
: The Texas legal market has seen a change in its leading law firms with outsiders coming in and stealing the best talent and best clients from the old law firms.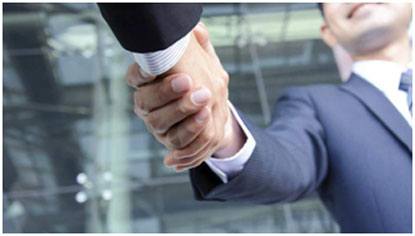 Chicago-based law firm
Kirkland & Ellis
opened their Houston office two years ago. Since then they have collected a group of top attorneys with top clients to work out of the location with the help of corporate lawyer
Andrew Calder
.
Calder was given the go-ahead to build the first-class office without any financial concern. He has since enticed 65 attorneys to join him at the office with 20 more scheduled to join the firm by the fall. Clients like the private equity titans KKR and Blackstone Energy Partners and Dallas-based Energy Future Holdings joined the firm without hesitation. The revenue from the Houston office jumped to $64 million in the past two years with estimations that it will easily pass $100 million this year.
Calder said of his snatching lawyers up, "We have been so busy in Texas that we've had to bring in lawyers from other offices to meet the demand. The key has been to put together a team of young, hungry lawyers who want to dominate the market in their practice areas. The firm's goal is to be a major player in the Dallas and Houston markets."
Browse Texas Attorney Jobs on BCG Attorney Search
Kirkland & Ellis is just an example of the shift the Texas legal market has been experiencing. A Texas Lawbook study found that the wealthiest corporate law firms - most based outside the state – are experiencing the greatest financial success by taking the best lawyers and highest-paying clients from traditional Texas law firms. These indigenous law firms are now struggling to survive against the top law firms that can easily entice the young, talented attorneys and longtime clients to join them.
Managing partner of the Dallas location of
Gibson, Dunn & Crutcher
Rob Walters said, "A generational shift in the legal marketplace in Texas is taking place. The legal market is separating the haves from the have-nots. Rich law firms in Texas are getting richer." Walters continued, "The wealthy, elite law firms have the money to hire away the best lawyers. The best lawyers have the best clients. The best clients pay the most money, which means the highest revenues. And then the cycle starts all over again."
It has been reported that some of these national law firms are offering multimillion-dollar compensation packages to top lawyers with big books of business. This isn't something that many law firms can compete with.
Photo: bizjournals.com
Want to read more law firm news?
For past editions of our weekly law firm news, click here.
---
Contact Our Recruiters Now!