05/10/16

Blank Rome Welcomes Government Relations Attorneys

Summary: The Government Relations group at Blank Rome has brought two attorneys into their Washington D.C. office as Principals.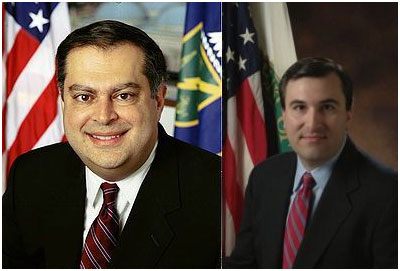 Blank Rome
received two new attorneys in their Washington D.C. office. Spencer Abraham and Joseph P. McMonigle will be Principals in the Government Relations group.
Click Here to Browse Attorney Jobs in Washington D.C. by Practice Area on BCG Attorney Search
Abraham is the former U.S. Secretary of Energy and U.S. Senator of Michigan. McMonigle is a former Vice-Chairman of the International Energy Agency and Chief of Staff for the U.S. Department of Energy.
Chairman and Managing Partner
Alan J. Hoffman
said, "We are thrilled to welcome Spence and Joe to Blank Rome. As highly regarded advisers in the energy sector and in Washington, we are confident that Spence and Joe will further strengthen our energy, government relations, and policy and political law practices, offering our clients strategic counsel on complex issues, from transactions that require government approvals to strategies and market analysis for international expansion."
Managing Principal of the Government Relations group C.J. Zane said, "Spence and Joe have an existing client base that, in addition to business consulting, regularly requires public policy and legal counsel. With them on the team, we now have the excellent combination of government relations experience, coupled with the transactional and regulatory acumen needed to serve any type of energy organization."
Abraham earned his B.A. from
Michigan State University
and his J.D. from
Harvard Law School
. McMonigle is a member of the Energy Bar Association and Pennsylvania and District of Columbia bars.
Source:
http://www.blankrome.com/index.cfm?contentID=31&itemID=3889
Abraham Photo: Wikipedia.org
McMonigle Photo: potomacrsearch.com