05/05/16

Cooley Adds Cybersecurity and Privacy Partner

Summary: Cooley expands their New York privacy and data protection group with a new partner.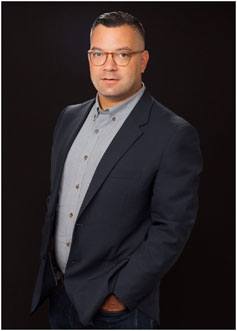 Dentons
has lost a member of their team to
Cooley
. The New York office of Cooley has welcomed Andy Roth to their firm as a partner in the privacy & data protection group. Previously, Roth was co-chair of the global privacy & cybersecurity group at Dentons and chief privacy officer for American Express.
Browse Attorney Law Firm Jobs in New York City on BCG Attorney Search
Co-chair of the privacy & data protection practice Michael Rhodes said, "Andy's unique background, centered around the intersection of law, technology and security, will allow him to provide clients with strategies for accelerating the entry of new products and services to market in a manner that protects the privacy rights of individuals and companies from unnecessary risk."
Roth will focus his practice on complex legal and operational issues of technology. He advises clients on digital issues like crisis management, data breach, secure architecture, cross-border transfers, payments and e-commerce, compliance and risk management, contracts and disclosures, and privacy and cybersecurity litigation.
Roth said, "Cooley is the go-to firm for innovative companies leveraging technology to disrupt established markets. The firm is uniquely positioned to protect and guide clients as they take products and services to the global market. I'm looking forward to contributing to this exceptional team."
Roth earned his J.D. from
Fordham University School of Law
and his B.A. from the
University of Michigan
.
Source: https://www.cooley.com/73248
Photo: cooley.com