10/06/15

DLA Piper to Expand in Philadelphia

Summary: DLA Piper aims to have roughly 100 attorneys in its Philadelphia office in the next few years.

According to Philly.com, DLA Piper, the second-largest law firm in the world by number of lawyers, plans to expand in Philadelphia.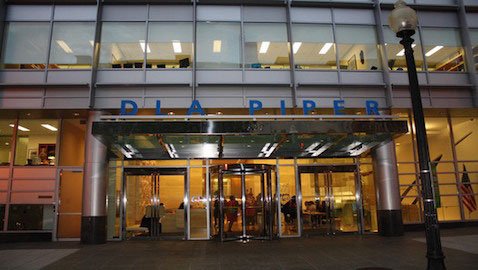 Carl Bucholz
, the managing partner of the Philadelphia office, said that the firm plans to double the number of attorneys it has in the city, aiming to have roughly 100 attorneys in the area within a few years. It plans to expand its intellectual property and litigation practices.
Though revenue from corporate clients across the industry has remained slow, the firm is confident that it will attract the attorneys it needs to recruit clients. Bucholz said, "We have picked certain markets to grow in, and Philadelphia is one of them."
The firm has implemented recruiters and practice group leaders throughout the country to find suitable candidates for the Philadelphia office.
Bucholz and James Brogan, the firm's litigation co-chair, said that they expect the litigation and intellectual property areas to grow, in addition to the corporate and commercial real estate practices.

Though the legal market in Philadelphia is mature, the firm has selected it for expansion, which is a bold move, according to many.

Ward Bower is an analyst at the legal consulting firm Altman Weil. He said that Bucholz is likely the driving force behind the move. Bower explained, "He is an accomplished manager, and he really is well-connected to Philadelphia businesses."

After a number of mergers, the firm now employs 4,200 attorneys in 80 offices around the world.

Dentons

, a global firm with a significant presence in China, has 6,500 lawyers.

DLA Piper recently added 20 attorneys to its practice in Hamburg, Germany. DLA Piper has 200 attorneys in the German market, and its Paris office has 180. Brogan said, "When the firm decides to do something, it does it."

However, the firm's profitability is lower than that of similar firms, likely the result of expanding into international markets where attorney compensation is not as high as it may be in the United States and Europe.

The American Lawyer reported that DLA Piper's profits per partner of $1,149,000 put it at number 50 among large firms, below Dechert LLP, which reported $2,315,000, and Morgan Lewis, which reported $1,610,000.

According to Bucholz, the key to expanding in Philadelphia is the global nature of the firm, which provides clients with a worldwide network of services. Brogan and Bucholz added that lower real estate prices in the area, when compared with New York and Washington, also impacted their decisions.

Source: DLA Piper
Photo credit: examiner.com