09/26/15
Dozens of Attorneys Bail on Law Firm after Pay Decreases
Summary: Over thirty attorneys have departed Edwards Wildman's Boston office since the firm merged with Locke Lord.
According to Boston Business Journal, dozens of former Edwards Wildman attorneys have departed the firm's Boston office since it merged with Locke Lord earlier this year, primarily due to declines in partner compensation at the end of last year. In other cases, management members have alleged that attorneys actually owe the firm money.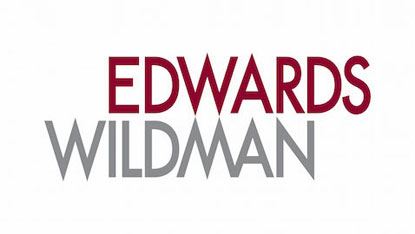 The firm completed the deal with Locke Lord in January. It is not uncommon for attorneys to depart firms both during and after a merger is completed, due to the reworking of rankings in the firm or due to professional conflicts of interests.
For Locke Lord, however, the exodus continues. Since the end of April, 31 Boston-based attorneys have left, including 10 partners. Those that left made up over 20 percent of the firm's partnership ranks, and over one-fourth of its total attorney headcount in the city.
Jeff Coburn, a legal industry consultant who advises firms on mergers and other issues, said that the number of attorneys who left is abnormally high. "I wouldn't do a merger if I had any idea that 20 percent of the people would leave," he commented.
Now, 95 attorneys are listed on the Boston office's website. In April, 118 were listed.
Just ten years ago, the firm had over 270 attorneys in Massachusetts. Attorney headcount has been declining since Palmer & Dodge merged with Edwards & Angell in 2005, and declined further in 2011 when Wildman Harrold Allen & Dixon also joined in a merger, becoming Edwards Wildman Palmer.
The firm's revenue dropped by over 6 percent in 2014, which was one of the largest drops a large firm experienced in the United States. The fall hurt partner pay.
Under the firm's partner compensation plan, attorneys were assigned a certain number of pay units at the beginning of each year. Each was projected to be worth a certain amount at the end of the year. Monthly cash payments, known as draws, were then given to the attorneys. The draws, when added together, were supposed to be less than the projected value of awarded units. In this way, at the end of the year, partners got the difference between the total value of the units and the total of the monthly draws as a reward for a good year.
However, the firm's budget was so tight that monthly draws shrank, and some partners actually withdrew more than the scheduled earnout.
Though Locke Lord was fiscally stronger than Edwards Wildman, the merger could not provide the stability that partners wanted. In fact, Locke Lord sent a memorandum to legacy partners, saying that any debt owed to the firm would be forgiven if they would stick around for two more years. One attorney who departed the firm said that the offer seemed "almost like an indentured servitude."
Attorneys from all areas of the firm have departed. A group of private-client and trust attorneys moved to Goulston & Storrs PC. Two partners joined Hinckley Allen & Snyder, and two others joined Goodwin Procter. Other partners have joined Foley Hoag, McCarter & English, and Mintz Levin Cohn Ferris Glovsky and Popeo.
Matt McTygue, the managing partner of the firm's Boston office, would not comment on compensation issues, but did say that Locke Lord's success bodes well for the future. He said, "If you look at what Locke Lord has done with their other mergers, they have a consistent track record with making the firm more profitable, and I think we are all excited about that opportunity."
He added, "A lot of those departures ... it's not easy when people leave, and some of them have been disappointing, but largely they haven't been unexpected."
Both Jerry Clements, the chair of Locke Lord, and McTygue said that the Boston office should add more lateral hires later this year and in 2016. McTygue said he is discussing positions with at least five partner laterals from two different firms. He said that the Boston office wants to increase its real estate and commercial finance teams.
Clements said that Edwards Wildman was desirable because of its entry into the tough Boston market, as well as its private equity and fund formation practices, all of which are still in place.
Clements added, "We have done a lot of mergers over the years, so we certainly know law firm mergers are challenging, but we've got a lot of great experience in doing these and a great record in successful mergers."
Source: Boston Business Journal
Photo credit: mrun.us
Want to read more law firm news?
For past editions of our weekly law firm news, click here.
---
Contact Our Recruiters Now!