09/22/15

Vinson & Elkins LLP Welcomes Two Intellectual Property Litigators

Summary: Two renowned intellectual property litigators have joined Vinson & Elkins in two of its California offices.

Vinson & Elkins is pleased to announce that intellectual property attorneys Christopher Kao and David Tsai have joined the firm as partners. Both join from Perkins Coie LLP.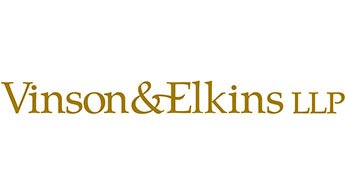 Kao will work in the Palo Alto office as a managing partner. He will also work out of the firm's San Francisco office. Tsai joins the San Francisco office. Both attorneys will also oversee the firm's Taiwan practice.
Mark Kelly
, the chairman of the firm, said, "Chris and David are top intellectual property attorneys known for their ability to solve sophisticated, high-stakes problems. They are superb trial lawyers whose addition to the firm will enhance our IP practice both nationally and internationally."
Kao centers his practice on intellectual property litigation, including copyright, patent, trademark, and trade secrets disputes. He also practices high-stakes complex commercial litigation. He has represented both domestic and international clients in a wide array of industries, such as computer hardware and software, telecommunications, medical devices, semiconductor, and consumer products.
Kao has also served as lead trial counsel in both state and federal cases, and has appeared before the Patent Trial and Appeal Board of the U.S. Patent and Trademark Office, as well as the U.S. Court of Appeals for the Federal Circuit.
Of his new position, Kao said, "V&E's global reach and emphasis on collaboration among practice groups is one of the many factors that appealed to me. The firm has an outstanding reputation and an impressive IP bench that I am excited to be joining."?
Kao attended law school at
Harvard
and earned his bachelor's degree from Dartmouth College.
Tsai handles a number of litigation matters, including patent, trade secret, complex breach of contract, and product defect. He has represented clients in the Internet, semiconductor, computer, biotechnology, solar, LED, and medical device sectors. He has conducted international arbitrations, has represented clients in copyright and trademark litigation, and has prepared and prosecuted electrical engineering applications, has drafted patentability, freedom-to-operate and non-infringement opinions.
Tsai said, "V&E has a worldwide reputation for excellence, professionalism and collegiality. Chris and I are looking forward to contributing to the success of the firm's robust intellectual property practice and expanding the firm's reach nationally and in Asia. I am also thrilled to join Darryl Woo, whom I've previously sat on the other side of the table from and highly respect."
Tsai attended law school at
Santa Clara University
, and earned an A.B. from Harvard University and an M.S. from Stanford University.
Source: Vinson & Elkins
Photo credit: tab.org