04/30/15

WilmerHale Welcomes a New Managing Partner in Denver

Wilmer Cutler Pickering Hale and Dorr has announced recently that they've made their Denver presence austere with the addition of former global co-head of Hogan Lovells Energy and Natural Resources Group practice Andrew Spielman as their partner-in-charge of their Denver office.

Andrew Spielman He will be joining Natalie Hanlon Leh in this role, and will also co-chair the firm's Energy, Environment, and Natural Resources practice.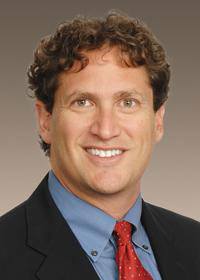 In this, at least, he will be well qualified, considering he is chairman of the Colorado Regional Air Quality Council and vice chairman of the Colorado Oil and Gas Conservation Commission. His experience revolves around energy clients in developing policy and regulatory issues for their new facilities.
All this fits WilmerHale well, considering they are an intellectual property and energy and natural resources firm.
"Andy joining
WilmerHale
marks the second major step that the firm has taken in recent weeks to increase its presence in the Rocky Mountain region and reinforce its commitment to Colorado," said Ken Salazar, one of the partners who opened their Denver office in 2014. "Andy's experience is a perfect fit with our strengths and strategy in the region, and we are very pleased to welcome him."
With the previous hire of a few new lawyers last month to bolster their two-partner Denver operation, the addition of Spielman is more of the same to increase their presence in Colorado.