03/25/15

WilmerHale Bolsters Their Denver Presence with Three Lateral Moves

Global law firm Wilmer Cutler Pickering Hale and Dorr, or WilmerHale, is bolstering its Denver presence with three new attorneys. Their Denver office currently houses just two partners – Interior secretary and U.S. Senator Ken Salazar and former Colorado U.S. Attorney Tom Strickland, both formidable. The new additions are in time to match pace with the U.S. Patent and Trademark Office which opened their sixth U.S. location in 2014 in Denver.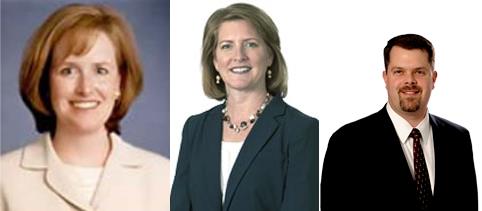 The new partners include attorneys
Natalie Hanlon Leh
,
Mary "Mindy" Sooter
, and
Benjamin Fernandez
, all who worked for
Faegre Baker Daniels
Denver office.
"Our expansions in Denver are focused on the areas we feel are our strengths," said co-managing partner Robert Novick. Their strengths are focused on intellectual property and energy and natural resources.
"This is an amazing opportunity and a sign of what's happening in Denver," said new hire Hanlon Leh. "I feel very luck to be here."
The strategic additions are to help the firm "grow into the energy and natural resources space…a crown jewel. It's a spectacular moment for us," as Salazar explained.
The firm's momentum began with Strickland's experience. "It pivots on Tom's background and his time as the federal U.S. attorney," said Novick. Bolstering their strategic location with the talent from Faegre Baker is meant to aid in their Colorado presence.
Source:
http://www.denverpost.com/business/ci_27778091/wilmerhale-plucks-three-from-faegre-law-firm-expansion