12/12/14

Sidley Austin Elects 32 to Partnership Across the Globe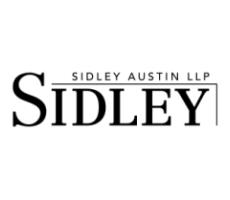 Sidley Austin LLP
announced via a press release on Wednesday that it has elected 32 attorneys to partnership with the firm. The partnerships become effective on January 1, 2015 and will occur across the globe.
The newly elected partners represent a large cross section of the firm's massive practice areas.
Of the 32 elected partners, 23 are based in the United States in six different cities; four are in Asia; four are in Europe and one is in Australia.
"Our new partners have demonstrated their strong legal skills and commitment to providing clients with the highest level of service," said Carter Phillips, chair of Sidley's Executive Committee. "We are extremely proud of them because they have earned their place in the partnership through talent, hard work and dedication."
Larry Barden is the chair of
Sidley Austin's
Management Committee. Barden said the following in the press release:
"We offer our heartfelt congratulations to this new class of partners and commend them on reaching this significant milestone in their careers. We are proud of their hard work and demonstrated commitment to client service, and welcome them to the partnership."
The list of the 32 newly elected partners is as follows:
Boston:
Paul M. Tyrrell, Securities & Derivatives Enforcement and Regulatory
Chicago:
Frank J. Favia, Jr., Complex Commercial Litigation
Karen A. Hayes, Tax
Thomas A. Labuda
, Jr., Corporate Reorganization and Bankruptcy
Geeta Malhotra, White Collar: Government Litigation & Investigations
Mohammed S. Shaheen, Global Finance
Tim M. Swan, Technology & IP Transactions
Annie C. Wallis, Global Finance
Jeremy C. Watson, Insurance
Dallas:
Kelley A. Conaty, Intellectual Property Litigation
Sara Garcia Duran, Private Equity
Paige Holden Montgomery
, Complex Commercial Litigation
Geneva:
Iain Sandford, International Trade
Dorothee Schramm, International Arbitration (Commercial and Treaty)
Hong Kong:
Nicholas Chan, Securities
Christopher Cheng
, M&A
Carrie Li, Securities
Renee Xiong, Securities
London:
Patrick J. Harrison, Antitrust/Competition
Aparna Sehgal, Global Finance
Los Angeles:
Christina M. Craige
, Corporate Reorganization and Bankruptcy
Erin F. Natter, Real Estate
New York:
Todd M. Beaton, Jr., Securities & Derivatives Enforcement and Regulatory
Jason A. Friedhoff, Investment Funds, Advisers and Derivatives
Scott Macdonald
, Investment Funds, Advisers and Derivatives
Michael D. Mann
, White Collar: Government Litigation & Investigations
David D. Sylofski
, Global Finance
Jinfei Zhang
, Global Finance
Sydney:
Mimma Barila, Securities
Washington, D.C.:
Allison Fulton
, Food, Drug and Medical Device Compliance and Enforcement
Sean C. Griffin
, Complex Commercial Litigation
Fiona A. Philip
, Securities & Derivatives Enforcement and Regulatory