12/05/14

Skadden Welcomes Cyrus Amir-Mokri to New York Office

On Wednesday, Skadden, Arps, Slate, Meagher & Flom announced that Cyrus Amir-Mokri has joined the firm in the New York Office, according to The New York Times.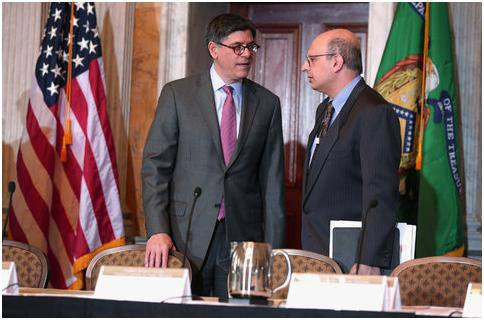 Amir-Mokri is a former assistant secretary of the Treasury.
He will work as a partner in his return to the law firm, where he worked prior to beginning his career in government. He will be a member of the complex litigation and advisory practice at Skadden. His practice will focus on banks and financial clients that face government investigations.
Amir-Mokri was in charge of efforts to develop cyber security policies and to respond to hacking events that took place at banks while at the Treasury.
In a press release, the firm's executive partner, Eric J. Friedman, said, "Navigating myriad global regulatory and enforcement regimes continues to be the most challenging issue facing financial institutions. Cyrus is uniquely positioned to provide our clients with practical guidance on the evolving nature of global financial services regulation and enforcement."
The head of the firm's litigation/controversy practices, David M. Zornow, said the following in a statement:
"Cyrus' experience handling regulatory and operational issues and his ability to navigate emerging risks, such as those associated with information security and cross-border transactions, will be of utmost value to our clients. Combined with his previous litigation experience as a Skadden partner, Cyrus' public service experience makes him an ideal fit for our practice and we are thrilled to welcome him back to the firm."
Amir-Mokri will reunite with David Meister, whom he worked with at the Commodity Futures Trading Commission. Meister is the head of Skadden's government enforcement and white-collar crime group in the New York office.
Amir-Mokri worked as the assistant secretary for financial institutions at the Treasury Department, which required confirmation by the Senate.
Amir-Mokri earned his law degree from the University of Chicago Law School.
Amir-Mokri said, "I'm extremely pleased to return to Skadden, and look forward to assisting clients on how best to manage their most challenging strategic and litigation concerns, regulatory matters and operational risk issues. The firm's breadth of practice, international platform and reputation for client service are unparalleled."
Amir-Mokri also holds an A.B. in biochemistry, which he earned at Harvard University, and a Ph.D. in history, which he earned at the University of Chicago. He was also a recipient of a Mellon Foundation dissertation year fellowship. He wrote his doctoral dissertation on Iranian constitutional history.
Summary: On Wednesday, Skadden, Arps, Slate, Meagher & Flom announced that Cyrus Amir-Mokri has joined the firm in the New York Office.