10/31/14

DLA Piper Sued by Facebook for Fake 'Owner' Claims

Summary: In response to Paul Ceglia's claims that he owns 50 percent of Facebook, the social network has filed a lawsuit in New York Supreme Court that names DLA Piper, attorney Robert Brownlie and multiple other defendants for representing Ceglia in that lawsuit from 2010.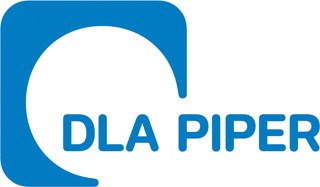 Paul Ceglia once claimed that he owned part of
Facebook
. That was back in 2010, when he filed a lawsuit against Mark Zuckerberg and the social media network with the help of attorney Robert Brownlie and
DLA Piper
.
Now, Brownlie and the law firm have been sued by Zuckerberg and Facebook for their involvement in that case.
Brownlie told Fortune back in 2011 that, "Anyone who claims this case is fraudulent and brought by a scam artist will come to regret those claims," in regards to the lawsuit against Facebook.
Multiple other lawyers and a handful of other law firms were named in the lawsuit filed on Monday by Facebook for their representation of Ceglia, who claimed he owned as much as 50 percent of Facebook. Ceglia made the claims based on work he performed with Zuckerberg seven years ago.
Facebook's general counsel, Colin Stretch, said the following: "We said from the beginning that Paul Ceglia's claim was a fraud and that we would seek to hold those responsible accountable. DLA Piper and the other named law firms knew the case was based on forged documents yet they pursued it anyway, and they should be held to account."
Facebook
filed its complaint in New York Supreme Court and it accuses
DLA Piper
of collusion with the intent to deceive the court and malicious prosecution. Facebook is asking for punitive and treble damages in the lawsuit.
A spokesperson from DLA Piper issued the following statement in response to the news of the lawsuit:
"This is an entirely baseless lawsuit that has been filed as a tactic to intimidate lawyers from bringing litigation against Facebook. DLA Piper, which was not part of this case at its outset or its conclusion, was involved for 78 days. Facebook and Mr. Zuckerberg claim that they were damaged in those 78 days, yet a mere 10 months after DLA Piper withdrew from the case and while the litigation was still pending, Facebook went to market with an initial public offering that valued the company at $100 billion. Today, Facebook is worth $200 billion and Mr. Zuckerberg is among the richest people in the world. We will defend this meritless litigation aggressively and we will prevail."