10/18/14

Shrinking Space Not Headcount Has Become Mainstream Strategy for Law Firm Management

Summary: In their bid to optimize resources and stay competitive, both big and small law firms are adopting modern office and real estate space management practices. In cutting down costs without affecting service efficiency, reorganization of real estate space and allotment of space has become a favorite strategy, making more sense as a first option for cost-cutting than conducting layoffs. A report by Savills Studley Insights published in October 2014, 'Law Firm Employment and Space Trends,' comes to the same conclusions with some solid evidence to back up their assertions.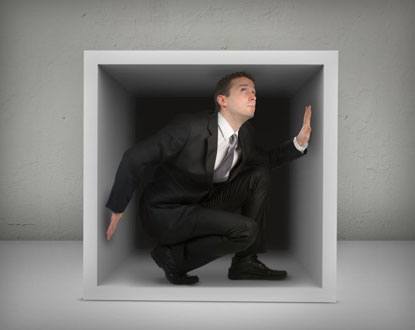 Lisa Davidson, Executive Managing Director of Savills Studley observes, "As partnerships, law firms have always been mindful of costs, but what we're seeing now is a true paradigm shift. Law firms as a group are, for the first time, really starting to question traditional assumptions about how they use space, who sits where, and how to maximize flexibility to prepare for what the future may bring for their business."
The shrinking law office phenomenon is evident across other firms, too; the trend to allocate fewer square feet per employee more generally has played into a number of the space downsizings as the Savills Studley Insights highlighted (excerpts from the study 'Law Firm Employment and Space Trends'):
In New York:
Paul Hastings
announced a future space reduction of 25% without any plans to reduce their attorney headcount. (In fact, ALM statistics show a current count of 231 attorneys, up from 215 in 2013 and 205 in 2012.
Weil, Gotshal & Manges
recently renewed its headquarters lease beginning in 2019 for approximately 30% less than it currently leases.
Kaye Scholer
just moved into 250,000 sf at the brand new 250 West 55th Street,5 with a 17% reduction in space.
Troutman Sanders
is moving from the Chrysler Building at 405 Lexington Avenue to 875 Third Avenue next year, for a space reduction of almost -40%.
In Washington, D.C.:
Hogan Lovells
renewed its lease earlier this month for -8% less space than they currently occupy.
Arnold & Porter
will move to 601 Massachusetts Avenue in its third reduction in as many years, having downsized from 485,000 sf to 425,000 sf (currently) to 375,000 sf with their October 2015 lease signing.
Nixon Peabody
, at the end of 2013, also announced a 2015 move within Washington, D.C. where the firm will cut its footprint by nearly -30%, from 92,000 to 65,000 sf.
Sheppard, Mullin, Richter & Hampton
completed its August 2014 move to 58,000 sf at 2099 Pennsylvania Avenue NW, down from the 64,000 sf it previously occupied. Even so, the firm plans to expand its attorney count from 60 to as many as 100+ attorneys over the next five years, increasing the number of offices from 70 to 90.
In Chicago:
Seyfarth Shaw
has sliced its occupied space by one-third (from 300,000 sf to 200,000 sf) for its 215 attorneys.
Blatt, Hasenmiller, Leibsker & Moore downsized from 30,000 sf to 23,000 sf with its recent move.
McDermott Will & Emery
and
DLA Piper
each will pare office space in their respective moves once River Point, currently under construction, is completed.
Latham & Watkins
reduced its space from 144,000 sf to 136,000 sf when it moved with its 143 lawyers (and 245 employees) to the AMA tower.
Firms are also shrinking their footprint by quietly subletting partial floors, particularly with spaces earmarked for future growth that has not materialized.