04/07/14

Weil Gotshal Focused on Strengthening European Practice, Hires Bankruptcy Guru
Weil, Gotshal & Manges
has wooed restructuring guru and Goldman Sachs star Andrew Wilkinson back to private practice to strengthen the law firm's restructuring practice in Europe. Wilkinson was voted in by partners in the law firm on Friday, 4th April, and he would be joining the firm at its London office, by the end of this month.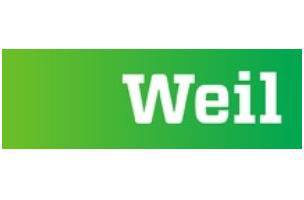 Wilkinson is known well as a leader of high caliber, and in 1997, he had left
Clifford Chance

to launch the London office of Cadwalader Wickersham & Taft. He was the head of the restructuring group at Clifford Chance while he was there and is credited with founding the practice group at that firm. Wilkinson's hire implies a new direction for Weil's lateral investment, as over the past three years the firm has focused primarily on finance and funds.
While working at Cadwalader, Wilkinson focused mostly on bondholders and created the leading practice in the market for distressed debts. He left Cadwalader in 2007 to join as the co-head of European restructuring at Goldman Sachs.
The law firm is elated at having hired Wilkinson. Barry Wolf, Weil's executive partner told NY Times Dealbook , "When you can get someone this talented, it always makes sense, no matter how strong you are, to make the move." According to Wolf, Wilkinson wanted to return to practicing bankruptcy law and approached the firm about a month back. The deal was brokered by SSQ consultants.
Weil's London managing partner Mike Francies told UK publication, The Lawyer, Wilkinson's hire would fill a much needed gap, commenting, "We've been so busy in London we haven't addressed the European co-ordination
Even though the current restructuring head of Weil, Adam Plainer will not be replaced, Wilkinson will not be reporting to Plainer. Explaining the situation, Plainer told the media, "We run a flat structure - I run the group, but to suggest that Andrew is going to come in and report to me suggests we have a reporting line - it's just not a big-firm mentality."
Plainer, who used to work in Jones Day as its restructuring head, was hired by Weil about three years ago.
Plainer further added, "We've done MF Global and Lehmans, but we haven't jumped into as many company-side mandates as we'd like. Andrew has a black book of public and private companies across Europe."
If you are looking
for bankruptcy attorney jobs, click here
for available opportunities.
Want to read more law firm news?
For past editions of our weekly law firm news, click here.
---
Contact Our Recruiters Now!