03/31/10

New Orleans-Based Jones Walker Acquires Birmingham Firm
Walston Wells & Birchall LLP, a law firm based in Birmingham, has announced that it is being purchased by New Orleans-based Jones Walker Waechter Poitevent Carrere & Denegre LLP.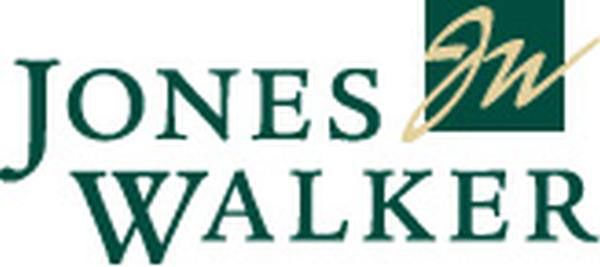 The New Orleans Firm says that they will combine the two law firms. They will move their local office from the Financial Center in downtown New Orleans to One Federal Place.
''This strategic combination in Birmingham continues our expansion in Alabama, expanding the depth of our corporate, finance, litigating practices,'' said
William H. Hines
, managing partner at Jones Walker. ''We're pleased to offer our Alabama-based clients an even wider range of services. In addition, many of our clients have expanding business interests in the Birmingham market, and a large office will allow us to serve those clients more efficiently.''
Jones Walker bought out Miller Hamilton Snider & Odom in 2008, taking over offices in Birmingham, Mobile and Montgomery.
Walston Wells practices in corporate and securities, mergers and acquisitions, real estate, public finance, tax, trusts and estates, litigation, labor and employment, environmental law and bankruptcy. It was founded in Birmingham in 1991.
Democratic State Senator Starts Up Law Firm With Ex-Republican Aide
State Senator Wendy Davis has joined a Fort Worth based, high-powered law firm earlier this month. She has now announced new plans to start her own law firm with the help of Brian Newby, the former chief of staff of Republican Governor, Rick Perry.
Davis says that her legal work will not interfere with her ability to effectively represent her Senate district.
''I have a good understanding of the ethic constraints that I have to adhere to as a state senator,'' said Davis.
Newby and Davis are both independent contractors for Cantey Hanger, a prominent law firm in Fort Worth and are both experienced in working in local law firms and local and state government.
''We have an understanding on a great number of issues that face governmental bodies,'' said Davis.
Hagens Berman Files Class Action Refund Suit In Pennsylvania
Hagens Berman has expanded to Pennsylvania in order to file a refund class action lawsuit against Toyota.
Hagens' is insisting that Toyota not only ruined the recall process, but that the car-maker provided its customers with cars so flawed and filled with safety defects, that the only way to make things right is for customers to return their cars for a full refund.
''From the moment Toyota learned about the safety flaws, they lurched from misstep to misstep, first claiming problems didn't exist, and then blaming everything from floor mats to consumers to subcontractors, all the while leaving consumers confused and concerned,'' said Steve Berman, the attorney from Hagens representing the plaintiffs.
''When we talked with Toyota owners,'' Berman said '' they all voiced the same desire – to drive their Toyota back to the dealer, hand them the keys and pick up a check.''
If the suit is approved by the courts, it would protect all Pennsylvania residents who own a vehicle included on Toyota's recall list.