03/17/10

City Employees In Detroit May Have To Just Say No To Cologne
Government workers in Detroit will have to think twice before spraying on that fancy cologne or luscious perfume before work now, as the city has implemented a ban on strong perfumes, colognes, creams and deodorants.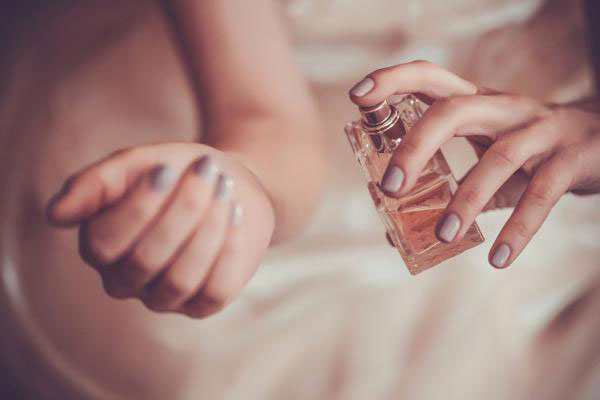 According to attorney John Holmquist, who has studied the city's settlement between the city and the plaintiff, Susan McBride, a city employee, ''If your deodorant isn't mild enough, you'll do well to do an unscented deodorant,'' Holmquist said.
McBride works in Detroit's Planning Department, and after repeatedly requesting that a co-worker stop wearing a pungent perfume and desist using a plug-in air freshener, she finally sued. McBride won a $100,000 settlement.
''To have it be perfume, to have it be a plug-in scent, and to have the parties be unable to work it out really is kind of unprecedented,'' said Holmquist. ''It's in the nose of the beholder, really. There's no enforcement mechanism, and there's no mechanism to really set a standard... if you feel that your scent is okay, notwithstanding what the supervisor feels.''
An
attorney
for the city of Detroit announced that the new rules will become effective soon for employees in the Coleman A. Young Municipal Center, the Cadillac Square building and the National City building.
Santa Clara County Superior Court Awards Over $400,000 In Legal Fees
Santa Clara County Superior Court Judge Mark Pierce has awarded more than $400,000 in legal fees to a business group that challenged the city's limits on campaign contributions.
Pierce made his ruling last week after a four-year battle initiated by Mayor Chuck Reed's election.
In the race, Reeds opponent Cindy Chavez claimed that the San Jose Silicon Valley Chamber of Commerce political action committee, COMPAC, violated campaign laws.
The judgment is among the largest attorney's fees awarded against the city, which finds itself, like the rest of the country, facing a deficit of more than $116 million.
Pierce awarded $418,000 in attorney fees and $23,000 in court cases.
City Attorney Rick Doyle says that the city's officials are evaluating their options. ''The last thing I like is paying here. But it is what it is,'' Doyle said. ''At some point we have to make a decision.''
In e-mail, Mayor Reed said, ''In light of the U.S. Supreme Court's recent ruling that prohibits restrictions on a corporate free speech, it's time to stop litigating this issue and avoid incurring any additional attorney's fees.''
Back in December, COMPAC won a ruling from Judge James Emerson that voided the caps on ''soft-money'' contributions, or money that is not raised by a campaign.
Recently, the U.S. Supreme court ruled against such limits and allowed for corporations to freely spend funds on elections.
DLA Piper

Facing Accusations Of Gender Discrimination and Harassment
Sarah Sweeney, a partner at DLA, is making some serious allegations against what she calls an ''old boys club'' at the Liverpool based
law firm
.
One of the allegations states that Philip Rooney, the Liverpool's office manager said that women should not work if they have children.
Another, perhaps more serious allegation, was that Rooney's manager, Paul Firth, slapped her bottom at a DLA function at Tate Liverpool.
Sweeney said, ''He did it as I walked out of the room. I suppose I just accepted it as part of the culture of the firm.''
Representing DLA is Gavin Mansfield, who is contesting the allegations, saying that Sweeney ''exaggerated'' her claims about the firm's culture in order to boost her case.
Mansfield claims that the firm had to drop senior staff due to a credit crunch and that Sweeney was the ''most dispensable.''
DLA Piper released a statement saying, ''We strongly contest the allegations that have been made by Sarah and in this case and will be calling evidence to rebut all aspects. It is the nature of these cases that the claimant's evidence will come first and in this case it is likely to take some time for that evidence to be given and challenged during cross examination. The full picture will not therefore become clear until after we have given our evidence. Like any other business, we regret when people leave us because of a change in market conditions.''