5/24/04

O'Melveny & Myers opens shop in Brussels
Following the hiring of Riccardo Celli, O'Melveny & Myers has announced that it will open an office in Brussels, Belgium. Celli comes to the firm from Norton Rose's Brussels office, where he held a managing partner position. He will also serve as managing partner of O'Melveny's new office. A competition lawyer, Celli will also start a European Antitrust/Competition practice group for O'Melveny and serve as head of the group. The firm said in a press release that the addition of a European competition practice was the main attraction for the firm in opening the new office, particularly with a renowned attorney like Celli. Firm Press Release, 5/20/04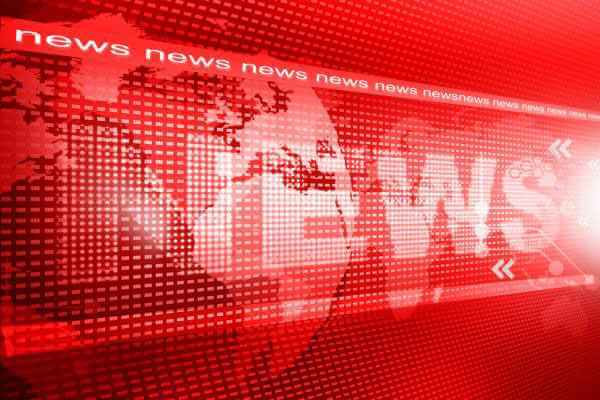 Gardner Carton & Douglas benefits from major Akin Gump health care losses
Thirteen attorneys, including eleven partners, from Akin Gump Strauss Hauer & Feld have been hired to join the health care practice group at Gardner Carton & Douglas, adding to the major steps Gardner Carton has taken recently to expand that practice. Six partners and two associates will join the Washington, D.C office, three partners are being added in Albany, NY and two partners will join the firm's Chicago office. The Chicago office had gained five attorneys from a health care labor & employment boutique the week before, as well. The group parted with Akin Gump amicably and said that conflicts with Akin Gump's vast client base forced the decision. With its recent moves, Gardner Carton has made it clear that it will back up its talk of growing its core practices to national prominence. Firm Press Release, 5/20/04
Three Gray Cary lawyers defect to MoFo
The San Diego office of Morrison & Foerster expanded last week when it was announced that three trial lawyers will join the firm from Gray Cary Ware & Freidenrich. The three attorneys - Don Rushing, Mark Zebrowski and James Huston - will join as partners in the firm's litigation department. Rushing formerly served as chairman at his former firm, and as chair of the litigation department there. The firm and the new partners expressed excitement about the opportunity to grow a premier trial practice in San Diego. Opened in 1999, the San Diego satellite now has 50 attorneys and ranks as one of the firm's fastest growing offices. Firm Press Release, 5/20/04
Duane Morris expands in Princeton, Newark and Chicago
Three different offices and three different practice groups of Duane Morris grew last week as the firm announced a slew of lateral partner hires. In Newark, the firm welcomed Eric Breslin to its trial practice and Stephen Urban to its real estate group, from Epstein Becker & Green and Drinker Biddle & Reath, respectively. Another New Jersey office, the Princeton satellite, saw its corporate practice expand due to the hiring of Vincent Vietti from Buchanan Ingersoll. In Chicago,
Christopher Sullivan
will join the firm's trial practice from Kirkland & Ellis. Duane Morris currently has more than 550 attorneys working in 20 offices around the globe. Firm Press Releases, 5/19/04, 5/18/04
Construction practice continues to grow at Kilpatrick Stockton
Kilpatrick Stockton continues to build its prominent, top-rated construction practice, most recently through the hiring of partners Tony Smith and Tom Wilson. The two come from Sutherland, Asbill & Brennan. Smith and Wilson join five other partners with whom they used to practice more than 12 years ago in what the firm's press release called a reunion of "seven leading construction attorneys." The arbitration and dispute resolution practice also benefits from the additions, as Smith and Wilson will work with that group, as well. Firm Press Release, 5/20/04
Sheppard Mullin hires two U.S. attorneys in D.C.
Roscoe Howard Jr., the United States Attorney for the District of Columbia, and
Mark Nagle
, Chief of the Civil Division of the U.S. Attorney's office, have been added to the roster of the Washington, D.C. office of Sheppard, Mullin, Richter & Hampton. The pair will join the firm on June 1st, when they will take on cases similar to those handled by a U.S. Attorney - albeit on the other side. These two additions highlight several moves that Sheppard Mullin has taken to grow its Washington, D.C. office since it was opened in February of last year. The D.C. office is Sheppard Mullin's first outside of California and the firm will most likely to continue to take steps to expand it. Firm Press Release, 5/19/04
Locke Liddell adds practice, lateral partners
Dallas-based Locke Liddell & Sapp announced earlier this month that the firm will take on three partners to form a new "Appellate Section" in its Austin office. Mike and Molly Hatchell will leave their own appellate practice, Hatchell PC, to join Charles Watson in starting the new practice group. Watson is joining from Mullin, Hoard & Brown, based in Amarillo, TX. Mike Hatchell, a highly respected attorney consistently ranked among the best practicing appellate law in Texas, will head the group. Firm Press Release, 5/5/04
Three partners leave Clifford Chance

in San Francisco
Fenwick & West and Cooley Godward both gained former Clifford Chance partners this week, as three partners left the international mega-firm's San Francisco office. Dean Kristy and Kevin Muck will join Fenwick's securities litigation team and Craig Waldman will join the antitrust group at Cooley Godward. The San Francisco branch of Clifford Chance was opened in 2002 and faced its first partner losses with these defections. There are now only 10 partners in the firm's San Francisco office. Legal Week, 5/21/04
Atlanta firm forms a medical device practice
Atlanta-based Morris, Manning & Martin announced last week that it has formed a medical device group to serve the Southeast's business needs. The firm, which counts more than 150 attorneys among its ranks, has tabbed Rick Haury to chair the new practice. Haury, a
healthcare attorney
, co-founded the non-profit SouthEastern Medical Device Association. Other attorneys joining the group offer corporate healthcare and intellectual property experience. Morris, Manning & Martin has offices throughout Georgia, as well as in Charlotte, NC and Washington, D.C. Firm Press Release, 5/18/04
King & Spalding

boosts IP practice in New York with hires
Two attorneys from the New York office of intellectual property firm Fish & Neave have left to join King & Spalding. W. Edward Bailey and Theresa Moehlman will join King & Spalding as partner and counsel, respectively. The pair will allow the firm to add patent litigation services to the trademark prosecution and litigation services it currently offers in New York. The move is part of an ongoing effort for King & Spalding to grow its intellectual property capabilities. Currently, the firm employs more than 50 intellectual property attorneys and patent agents in its New York and Atlanta offices. Firm Press Release, 5/17/04
Three lateral hires added to Paul Hastings' real estate group in LA
Paul, Hastings, Janofsky & Walker announced today that one partner and two of counsel attorneys from Nossaman, Guthner, Knox & Elliott have joined the firm's real estate department. The three attorneys - Robert McMurry (the partner),
A. Catherine Norian
and Bradly Torgan -- specialize in land use planning and environmental law. Paul Hastings had more than 160 attorneys in its international real estate practice working in all 15 of its offices. Firm Press Release, 5/24/04