01/25/05

Cadwalader, Wickersham & Taft moves 800 personnel to new HQ
Leading international law firm Cadwalader, Wickersham & Taft LLP held a Grand Opening last week to mark its move to new offices at One World Financial Center, the firm's international headquarters. The City of New York heralded Cadwalader's commitment to the Financial District, its home of more than 200 years, since 1792. Cadwalader's Financial Center lease was one of the largest leases completed in lower Manhattan during 2004. The firm will occupy 14 floors covering more than 450,000 square feet, enabling it to bring its 800 New York-based personnel together in one location. "Cadwalader has enjoyed tremendous success over the years. Our priority now is to prepare for the continued growth of the firm," said Chairman Robert O. Link, Jr. AP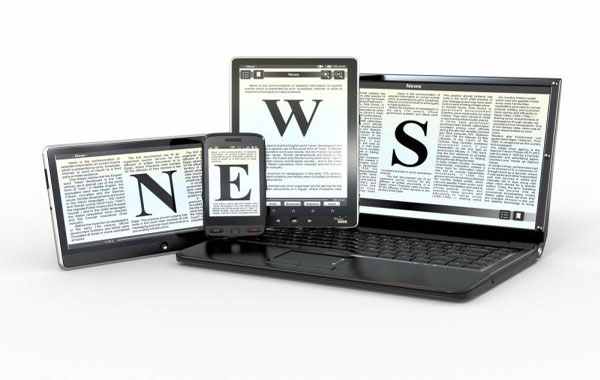 Pillsbury merging with Shaw Pittman?
After three months of merger talks, Pillsbury Winthrop and Washington, DC-based Shaw Pittman have reached the due diligence phase, according to a close source. Pillsbury spokeswoman Crystal Rockwood would only say, "We've been open that we've been exploring and having talks (with firms)." A spokeswoman for Shaw Pittman said that firm is also "open to assessing merger opportunities" but declined to comment on any negotiations with Pillsbury. A Pillsbury-Shaw merger would create a 1,050-lawyer firm in Washington and northern Virginia. Shaw also has 10 lawyers in London and has an office in Taipei that's used by two of its East Palo Alto lawyers. Pillsbury Winthrop's 700 lawyers are located in 16 offices worldwide, including overseas offices in London, Tokyo, and Sydney.
The Recorder
Goodwin Procter adds 24 partners
Expanding its practices in technology sectors, Boston-based Goodwin Procter has announced that it will be adding 24 partners. The firm, currently with 600 attorneys, has hired 19 partners for its Boston office from that city's Testa, Hurwitz & Thibeault, whose shareholders have voted to disband the firm, and five from Chicago-based
McDermott Will & Emery

. The majority of the partners joining the firm work with clients in technology. Goodwin Procter plans to use the partners in practice areas including venture capital, life sciences, intellectual property, securities litigation and white-collar crime. The announcement comes after Testa, Hurwitz & Thibeault's 60 partners voted to disband the 280-lawyer firm after failing to find a merger partner.
Law.com
Davis Wright Tremaine adds two Pillsbury attorneys
Davis Wright Tremaine LLP

has added two new patent attorneys to its 50-lawyer
intellectual property practice group
in Los Angeles: Seth Levy and Joseph Paunovich, formerly of Pillsbury Winthrop. The firm's IP lawyers represent clients in the areas of patent, trademark, copyright, licensing, and litigation from offices in Los Angeles, San Francisco, Seattle, Portland, Washington, DC, and New York. Levy has joined the firm as of counsel, and Paunovich as an associate. His practice focuses on patent prosecution and providing litigation support in the field of Life Sciences.
AP
Morris & Schneider and Jackson & Hardwick to merge
Two residential real estate firms, Morris & Schneider and Jackson and Hardwick, will merge March 1 to create a firm with more than 60 offices in the Southeast. The new firm will be called Morris Hardwick Schneider. Randolph H. Schneider will oversee operations for the new firm, and Nathan E. Hardwick, IV, will handle marketing and business development. The two will serve as joint managing partners. As senior partner, Arthur J. Morris will help with strategy while continuing to manage Morris, Schneider & Prior, a separate firm that handles foreclosures, bankruptcy, and litigation. Morris & Schneider, founded in 1978, has 42 offices. Jackson and Hardwick, established in 1994, has 17. Morris Schneider Hardwick will have 79 lawyers, with 13 of them partners.
Fulton County Daily Report
Stanford Law School Dean Kathleen Sullivan joins Quinn Emanuel
Former Stanford Law School Dean Kathleen Sullivan has joined Quinn Emanuel Urquhart Oliver & Hedges as of counsel, with the task of building an appellate practice for the firm. Sullivan remains on Stanford Law's faculty and will continue to head Stanford's new constitutional law center, expected to be launched in the next academic year. She officially began working at Quinn Emanuel's Silicon Valley office last week. "Quinn Emanuel made an irresistible offer," she said. "They gave me carte blanche to build an appellate practice from scratch." A nationally recognized constitutional scholar, Sullivan has argued three cases before the U.S. Supreme Court, most recently representing wineries in their challenge to bans on the direct shipment of wine to consumers living out of state. She argued that case last month. Last year she was on the legal team challenging the McCain-Feingold campaign
finance law
, which the Supreme Court subsequently upheld.
The Recorder