04/04/06

Chapman and Cutler adds 10 associates
Chapman and Cutler has added five partners and five associates to its Salt Lake City office, which takes the total attorney count to 16. Nine of the 10 attorneys previously worked at LeBoeuf Lamb Greene & MacRae's Salt Lake City office, which closed last spring. They will focus on various practices like environmental, redevelopment, and natural resources; corporate and securities; and commercial litigation. Chapman and Cutler opened a San Francisco office three years ago and is looking to continue its West Coast expansion.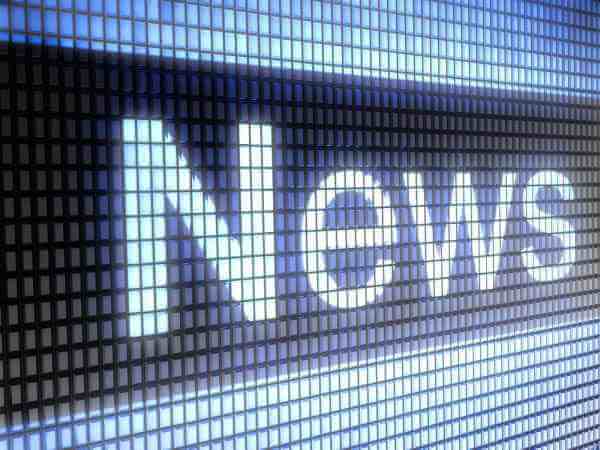 Pepper Hamilton adds new partner
Thomas J. Madigan
has joined the Pittsburgh office of Pepper Hamilton as a partner. Previously, he was a director at Cohen & Grigsby, which he joined in 1988. Madigan is a famous construction litigator with extensive experience in land use and general commercial litigation. Pepper Hamilton's Construction Practice Group includes more than 20 lawyers who concentrate on construction, surety, and government contract law.
Brogan joins DLA Piper

's PA office
Litigator James Brogan has been appointed the new managing partner of DLA Piper Rudnick Gray Cary's Philadelphia office. Succeeding William F. Kiniry, Jr., he will guide the firm's strategic growth and the continuing expansion of its core practices in Philadelphia. Currently, DLA Piper has 54 lawyers in Philadelphia specializing in litigation, intellectual property, and corporate law.
Fish & Richardson continues to expand its Austin presence
Fish & Richardson has boosted its Intellectual Property Group with the addition of Dr. Richard B. Martin as an associate. The firm is also relocating to a new office in Austin, TX, which is thrice the size of its present office. The new office will also introduce
Patrick S. Richter
as a Principal in its litigation practice.
Greenberg Traurig adds Of Counsel
Greenberg Traurig has added Eric C. Rose as Of Counsel in its Philadelphia Corporate and Securities department. Previously an Of Counsel with Klett Rooney Lieber & Schorling, Rose concentrates his practice in mergers and acquisitions, technology transfers, antitrust counseling, and domestic and international commercial transactions. Greenberg Traurig's Philadelphia office now comprises 29 attorneys.
Latham & Watkins recruits new partner
Judith Hasko has joined Latham & Watkins as a partner in its Silicon Valley's Corporate Department. Hasko's practice focuses on representing biotechnology, pharmaceutical, medical device, and other companies in a wide range of technology-based commercial transactions. She had been a partner in the life sciences practice of Cooley Godward since 2001.
Reed Smith acquires four lawyers from Musick, Peeler & Garrett
Top-25 international law firm Reed Smith has bagged four attorneys from the Los Angeles office of Musick, Peeler & Garrett. These include partners Alisa M. Chevalier and
Michele J. Beilke
, counsel Beth Pelliconi, and associate Jean Kuei. They will join the firm's West Coast Labor and
Employment Group
and will reside in its L.A. office. Both the partners specialize in handling wage and hour class actions and individual matters in the labor and employment management. The Labor and Employment group in L.A. has grown from one lawyer to 10 in less than two years.
Fulbright & Jaworski expands its corporate practice
Fulbright & Jaworski has added five associates to the Corporate Department of its Minneapolis office. Partners Girard Miller and Jeffrey Saunders and senior associate Rebecca Sandberg join the firm from Lindquist & Vennum. Another partner, Joseph Kinning, and counsel Amy Dahl join from
Gray Plant Mooty

. Fulbright & Jaworski's Minneapolis office opened in February 2000 and has grown from 4 to more than 25 attorneys since then.
Debevoise & Plimpton reports record growth
New York-based Debevoise & Plimpton has announced double-digit increases in revenues and profits for 2005, owing to growth in its international offices. The firm's annual revenue increased to $536 million, and its average profit per equity partner increased to $1.7 million. It attributes the growth to its foreign offices in London, Paris, Frankfur, and Moscow. While the firm's mergers and acquisitions, insurance, international arbitration, aircraft finance, and securities practices played a major role in this robust growth, its private equity practice was the key to its impressive financial results.
Latham & Watkins announces further associate salary increases
For the second time this year, Latham & Watkins has increased associate salaries. A raise of $5,000, effective January 1, will be offered to associates at all offices of the firm, excluding New York, where first-years currently earn $145,000 per year. Previously, the firm added $10,000 to associate salaries in New York and $5,000 in all other offices. Fourth-years at the firm will now receive $175,000, and seventh-years will make up to $215,000 per year. The new raise will not affect associates in the firm's New York office.