04/25/06
Sullivan & Cromwell names future Chairman
New York giant Sullivan & Cromwell has made a rare senior-management change, with real estate head Joseph Shenker announced as its Vice Chairman. Shenker, who became Sullivan's youngest-ever partner when he joined in 1986, has become Vice Chairman to replace current Chairman Rodgin Cohen in 2010. In addition to heading its real estate practice, Shenker oversees the firm's financial and administrative affairs and serves on the management committee. His new responsibilities include working alongside Mr. Cohen to provide counsel to chief executives of corporations, business leaders, and members of prominent families all over the world.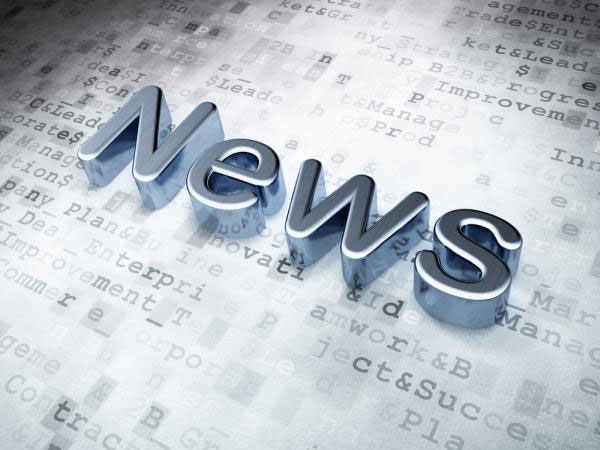 Davis Munck merges with Butrus Khoshbin
Dallas-based firm Davis Munck, P.C., will now be known as Davis Munck Butrus, P.C., following its union with Butrus Khoshbin Wilson Vogt, LLP. The firm will focus on intellectual property matters, along with various commercial litigation and business transactions. Butrus Khoshbin Wilson Vogt, LLP, provides clients with veteran litigation experience across the country. Davis Munck, P.C., represents a diverse range of clientele—from start-ups to Fortune 500 companies—in the areas of commercial litigation, intellectual property, corporate, securities, employment, and international trade. The new technology boutique will have offices in Dallas, TX, and Charlotte, NC.
Sheppard Mullin hires new partner
Sheppard, Mullin, Richter & Hampton, LLP, has recruited
Lucantonio N. Salvi
as a partner in the firm's Corporate Practice Group in Washington, DC. Previously with Latham & Watkins, Salvi is expected to build the D.C. transactional group. Sheppard Mullin is an Am Law 100 firm comprising more than 480 attorneys in nine offices located throughout California; New York; and Washington, DC.
Boies Schiller loses partner to Quinn Emanuel
Philippe Z. Selendy
left Boies to join litigation boutique Quinn Emanuel Urquhart Oliver & Hedges, the second partner to do so recently. At Quinn Emanuel, he will continue to focus on financial products and antitrust litigation issues. Boies, Schiller & Flexner, LLP, has 195 lawyers located in its New York; Washington, DC; California; Florida; New Hampshire; and New Jersey offices. Quinn Emanuel serves a wide range of clients, including individuals and Fortune 500 companies in virtually every major city in the U.S., Europe, and Far East.
Williams joins Powell Goldstein
Jack Williams has joined Powell Goldstein, LLP, as a partner in its Atlanta office. Previously working with King & Spalding, LLP, as a partner, he now works in Powell's Products Liability, Personal Injury, and Environmental Practice Group. Focusing on class actions, mass torts, and trial practice, Williams began his career at King & Spalding in 1989 and rejoined the firm as a partner in 2000. Before practicing law, he had a seven-year professional football career with the NFL's then-St. Louis Cardinals and the CFL's Ottawa RoughRiders and Edmonton Eskimos. Powell Goldstein, LLP, was established in 1909 and has more than 300 attorneys practicing in Atlanta and Washington offices.
Orrick loses fourth lawyer to Morgan Lewis
Morgan Lewis & Bockius has added another Orrick Herrington & Sutcliffe's lawyer from its private investment funds practice. Gary Herrmann, a senior tax specialist, now works in Morgan Lewis' San Francisco office as a partner. Herrmann has joined his former colleagues Louis Singer, Jedd Wider, and Georgette Schaefer, who also abandoned Orrick recently. Morgan Lewis is a global law firm with more than 1,200 lawyers in 20 offices located in Beijing; Boston; Brussels; Chicago; Dallas; Frankfurt; Harrisburg; Irvine; London; Los Angeles; Miami; New York; Palo Alto; Paris; Philadelphia; Pittsburgh; Princeton; San Francisco; Tokyo; and Washington, DC.
Luce Forward expands its Los Angeles practice
Ten attorneys from Florida-based Holland & Knight left to join Luce, Forward, Hamilton & Scripps' Los Angeles office. These include Holland & Knight executive partner Bruce Ross, along with partners John Rogers, Jr., Geraldine Wyle, Nelson Handy, and Sean Higgins; Senior Counsel Jeryll Cohen, Shelley Meacham, and Linda Rottman; and associates Vivian Lee and Jonathan Park. They will focus their practice in trusts and estates litigation. These additions bring Luce Forward's L.A. office to more than 20 lawyers. Luce Forward is a full-service law firm comprising nearly 200 attorneys practicing in its Carmel Valley/Del Mar, Los Angeles, San Diego, and San Francisco offices.
Want to read more law firm news?
For past editions of our weekly law firm news, click here.
---
Contact Our Recruiters Now!