07/18/06
Two new associates at McGuireWoods
McGuireWoods, LLP's Chicago office has introduced two new faces in its Taxation and Employee Benefits Department. Sage Fattahian was previously an associate with Lewis, Overbeck & Furman, LLP, while Angela M. Miller was previously a summer associate in McGuireWoods' Pittsburgh office. McGuireWoods comprises nearly 750 lawyers in 15 offices in the United States, Europe, and Central Asia.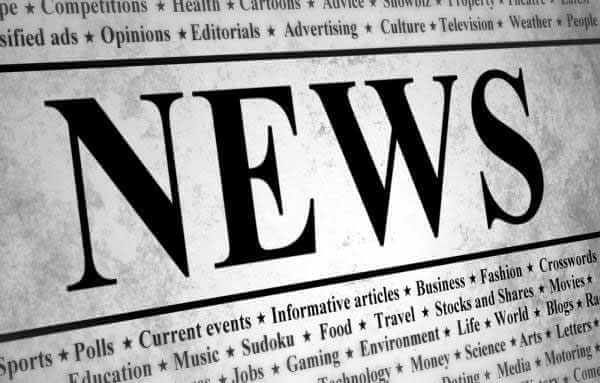 Eckert Seamans expands its practice
The national law firm of
Eckert Seamans Cherin & Mellott, LLC

, is developing an aviation and aerospace law group to bolster its presence in Washington, DC. The firm will add five attorneys from the Washington, DC, office of Condon & Forsyth to create the new practice, which will operate out of Eckert Seamans' Pennsylvania Avenue office.
O'Melveny & Myers has two new partners
O'Melveny & Myers, LLP, has bolstered its corporate finance practice with the appointment of Gregory Ezring and Monica Thurmond as partners in its New York office. Previously serving as partners at Latham & Watkins, both Ezring and Thurmond are highly regarded finance practitioners and have successfully represented a number of the preeminent private equity sponsors and issuers. While Ezring represents private equity funds and corporations in leveraged finance transactions, Thurmond practices primarily in the areas of corporate finance, securities, and corporate matters.
New arbitration partner at Kilpatrick Stockton
The Director of Arbitration and ADR Services for North America for the International Chamber of Commerce will be joining the New York office of Kilpatrick Stockton, LLP. Lorraine M. Brennan is currently completing a teaching commitment in China and is expected to join the firm in September. She will act as a partner in the firm's renowned international arbitration group. The addition comes in the wake of the relocation of the firm's two highly regarded international arbitration lawyers to its London office.
Ober|Kaler welcomes two new litigators
Stephen D. Charnoff
and Penny Somer-Greif have joined Ober|Kaler's Washington, DC, and Baltimore offices, respectively. Charnoff, previously with Carter & Coleman, will work closely with the firm's Litigation practice co-chair,
E. John Steren
. He specializes in complex business litigation, including antitrust, business torts, trade secrets, non-compete, and other civil litigation claims. Somer-Greif will work closely with the firm's Financial Institutions practice chair, Frank Bonaventure, to serve clients on transactional, merger, and corporate matters. Ober|Kaler has more than 120 attorneys in offices in Baltimore; Washington, DC; and Falls Church, VA.
Wyatt, Tarrant & Combs on expansion route
Louisville, KY-based Wyatt, Tarrant & Combs, LLP, is expanding its practices with lateral hires and new openings. The firm is adding four lawyers in its Memphis, TN, office, who join from Bernstein Law Office, led by Eugene and Michelle Bernstein. Apart from that, it is also opening two new offices, one in Jackson, MS, and the other in Ft. Collins, CO. The Jackson office will be headed by two partners, James Pettis III and Thomas Gerity, who come from the recently dissolved firm Armstrong Allen. The Ft. Collins office will be run by Jim di Zerega, who joins from the Pittsburgh & Midway Coal Mining Co.
Venable overhauls its senior management structure
James Shea, Venable managing partner since 1994, has been elected chair of the firm, succeeding Benjamin Civiletti. In the 11-year period under Shea, the firm has grown from 227 to 470 attorneys; and revenue has more than tripled, from $68 million to $239 million. Karl Racine, who was appointed deputy managing partner last summer, has been elected the new managing partner. Racine was a litigator in the firm's civil and white-collar practice groups.
Want to read more law firm news?
For past editions of our weekly law firm news, click here.
---
Contact Our Recruiters Now!