10/03/06
Well-known IP lawyer ventures into Thelen Reid & Priest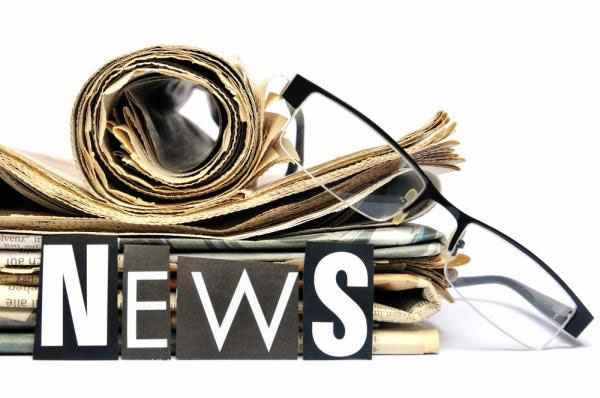 The Los Angeles office of Thelen Reid & Priest, LLP, has added Breton A. Bocchieri as a partner in its expanding intellectual property practice. Specializing in intricate IP matters, Bocchieri's practice focuses on technology-driven litigation, trademark, copyright, trade secret, cyber-piracy, and antitrust. Prior to this, he worked in Santa Monica at Perkins Coie as a partner in its intellectual property litigation practice. Known for its commitment to diversity, Thelen Reid & Priest is an international law firm advising clients on areas including corporate, construction, employment, intellectual property, tax, government affairs, and real estate.
O'Melveny & Myers adds Visa attorney as partner
The San Francisco office of O'Melveny & Myers, LLP, has added former Visa lawyer Thomas Brown as a partner in its Antitrust and Competition Practice. Brown was Vice President and Senior Counsel at Visa USA and specializes in competition law, antitrust issues, interchange lawsuits, and matters relating to the financial services sector. A member of the American Bar Association group, he has often spoken on issues related to revising antitrust law developments at corporate and legal conferences. Founded in 1885, O'Melveny & Myers has more than 1,000 lawyers in 13 offices worldwide.
Law professor joins law firm
A professor at University of West Los Angeles School of Law, Ralph Novotney, has joined Kavinoky Law Firm. Novotney taught in areas including criminal, constitutional, and property law; he was also a professor at San Fernando Valley College of Law University, West Los Angeles School of Law, and Whittier Law School. Prior to his
teaching career
, Novotney spent 17 years as a criminal defense and appellate lawyer and served as attorney of record in 50 criminal jury trials and more than 120 criminal appeals and writs. Kavinoky is a criminal defense firm with offices located across the state of California.
Major international law firm merger
Partners of Pittsburgh-based Reed Smith and London-based Richards Butler have approved a merger between the two firms after months of debate. The move will create one of the 20-largest firms in the world, with more than 1,300 lawyers and a presence across three continents. Consolidation of operations will take place in the coming months, with the firms officially merging on January 1, 2007. Gregory Jordan from Reed Smith will continue to serve as managing partner, while Roger Parker, the current managing partner at Richards Butler, will become the managing partner for Europe.
Michael Pollack
, director of strategic planning based out of the firm's Philadelphia office, will shift to London, which will hold the distinction of being the combined firm's largest office.
New wealth management guru for Bracewell & Giuliani
Mickey R. Davis of Mickey R. Davis Associates has been named as partner at Bracewell & Giuliani, LLP's wealth management practice. Davis will work on areas including estate planning, probate, and other wealth-management services. Prior to joining Bracewell, Davis was in charge of the Houston-based law firm, along with associate C. Christine Borrett, and concentrated his practice in the areas of estate planning, probate, and trusts. Apparently, Borrett is also joining Bracewell and will work as an associate in its tax section. A 400-lawyer firm, Bracewell & Giuliani is among the nation's largest law firms, with nine offices worldwide.
Clifford Chance

launches Romanian office
Clifford Chance is equipping itself to focus on the legal market in Eastern Europe by setting up an office in the Romanian capital of Bucharest. It has collaborated with the Romanian law firm of Badea & Asociatii and opened an office of three attorneys. Badea services large international entities investing in Romania and focuses on real estate transactions as well as finance, capital markets, and mergers and acquisitions. Clifford Chance and Badea have worked together in the past in Eastern European markets. Clifford Chance already has offices in Warsaw, Prague, Moscow, and Budapest.
Sedgwick opens its second Texas office
Under the leadership of Laura Prather, the San Francisco-based law firm Sedgwick, Detert, Moran & Arnold has set up shop in Austin. This is the second office for Sedgwick in Texas after Dallas, which opened in 2001. It now has 12 offices globally. Previously with Jackson Walker in Austin, Prather will work in commercial law and litigation, bringing her vast media experience and contacts to the job. The Commercial Practices Group at Sedgwick provides legal expertise in major business areas, including land use and finance, real estate, corporate, IP, business litigation, bankruptcy, and antitrust law.
Manatt adds top insurance litigator as partner
Carlos E. Needham has joined the Los Angeles office of
Manatt, Phelps & Phillips, LLP

, as partner. Previously with O'Melveny & Myers, LLP, Needham specializes in insurance litigation and has broad-based experience in representing major companies in insurance coverage matters, contract lawsuits, and product liability. He has been instrumental in cases involving Zurich American Insurance Company, ACE Group of Insurance Companies, and Highlands Insurance Company on major insurance coverage issues. A legal and consulting services firm, Manatt has a national presence, with offices located in cities including New York, Washington, DC, and Los Angeles.
New real estate lawyer at Paul Hastings
International law firm Paul, Hastings, Janofsky & Walker, LLP, has added Mitchell Menzer to its real estate practice. Prior to joining the firm, Menzer was with O'Melveny & Myers, LLP, and has extensive experience in representing clients including high-net worth investors. He specializes in real estate transactions such as financing and land use approvals. With more than 1,000 attorneys in 17 offices, Paul Hastings advises clients including Fortune 500 companies in areas including corporate, litigation, banking and finance, capital markets, investment management, and real estate.
Six associates named partners at Powell Goldstein
Powell Goldstein, LLP, has elected six partners from among its associates, taking the total number of new partners added in 2006 to eleven. The six partners are
Richard J. Carter
, a real estate lawyer; Summer H. Martin, practicing health care law; Robert M.D. Mercer, advising clients on restructuring and bankruptcy; Curtis J. Romig, a member of the firm' s litigation and arbitration practice; Carolyn Rowland, specializing in tax credit transactions; and
Louis C. Spelios
, a corporate law attorney. Formed in 1909, Powell Goldstein is a 300-attorney law firm providing advice to clients on a broad array of practice areas from its offices in Atlanta and Washington, DC.
Want to read more law firm news?
For past editions of our weekly law firm news, click here.
---
Contact Our Recruiters Now!