10/31/06

Kirkland & Ellis hires GC from hedge fund
In an attempt to further bolster its London private equity practice, Kirkland & Ellis, LLP, has appointed Sam Pakbaz Partner. Former General Counsel and Managing Director of U.S. hedge fund Shumway Capital Partners, Pakbaz rejoins the law firm after leaving for a period of six years. Formerly, he spent five years as an associate at Kirkland, including three years in its London office. With expertise in the fields of fund formations, mergers and acquisitions, divestitures, and leveraged buyouts, Pakbaz has advised clients such as Goldman Sachs Private Equity and CVC Capital. A Chicago-based law firm, Kirkland & Ellis specializes in complex litigation, tax, corporate, restructuring, intellectual property, and other interdisciplinary issues.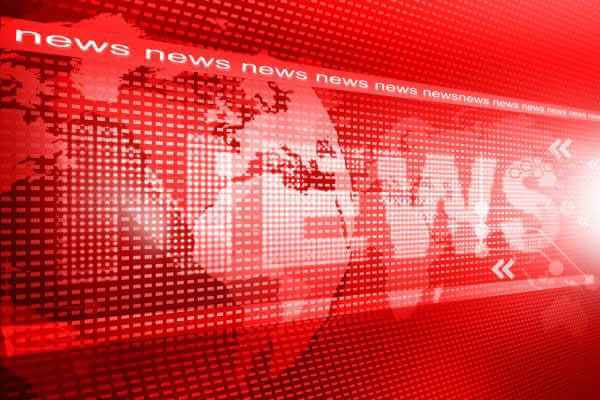 Proskauer Rose acquires Akin Gump attorneys
To build up its private equity transactional practice, Proskauer Rose, LLP, has hired two former employees of Akin, Gump, Strauss, Hauer & Feld, LLP, at its New York office. David J. Eisner and Nigel Austin have joined the law firm as Partner and Senior Counsel respectively, based on their expertise in private equity and recapitalizations and financings. Proskauer Rose's private equity group is presently comprised of 100 legal professionals across the U.S. and Paris.
Ballard Spahr opens office in Las Vegas
Philadelphia-based Ballard, Spahr, Andrews & Ingersoll, LLP, has called upon three new partners to manage the operations of the firm's new office in Las Vegas. The new office represents the first step in Ballard Spahr's stated goal of westward expansion. The firm plans to make the Las Vegas office a 50-attorney entity. The new office is likely to concentrate on five areas: gaming, real estate development, public finance, business finance, and litigation. With this move, Ballard now has eight U.S. offices, including offices in three cities in the western United States: Las Vegas, Salt Lake City, and Denver.
Powell Goldstein establishes Dallas office
Atlanta-based Powell Goldstein, LLP, has embarked on an aggressive growth plan, acquiring two partners and 11 staff attorneys and paralegals from Akin, Gump, Strauss, Hauer & Feld's capital markets practice. Powell Goldstein has also opened a new office in Dallas. In addition, 13 new attorneys are being inducted into the law firm's existing branches in Atlanta and Washington, DC, to supervise operations in Dallas. The firm's new Dallas office employs one partner, four senior attorneys, two staff attorneys, and three paralegals.
King & Spalding grows energy practice
Atlanta-based King & Spalding has augmented its energy practice through lateral hires and internal growth. Attorney Erik J. Swanson, who specializes in energy regulatory matters, has been hired at the Washington, DC, office to that end. With 23 years of experience, Swanson has advised several electrical and natural gas industry clients and enjoys a reputation as an expert and authority on such matters. King & Spalding has a team of 75 attorneys dedicated to the energy sector, offering a range of services related to energy and natural resources matters worldwide.
New partner for Latham & Watkins' international practice
Latham & Watkins has strengthened its antitrust and competition practice group in Europe with the induction of well-known
antitrust lawyer
Gaby Eickstädt. As the former head of a German competitive practice group for Ashurst, Eickstädt has dealt extensively with European and German competition law and has a reputation for providing outstanding legal and economic analyses of complex legal issues. Initially, Eickstädt will oversee the operations of the practice groups in the firm's Belgian and German offices. Previously, as a member of the German Federal Cartel Office, Eickstädt focused on merger control, abusive practices, and cartel prosecution.
Kilpatrick Stockton solidifies Native American affairs team
Kilpatrick Stockton's addition of well-known litigator Keith Harper as Partner in the Washington, DC, office is expected to bolster its Native American affairs practice. As a recipient of the Skadden Arps Fellowship, Harper was selected to work with the Native American Rights Fund as a staff attorney. He is also actively involved in the class-action lawsuit
Cobell v. Kempthorne
, representing more than half a million Native Americans.
Report: four firms lead country's legal market
DLA Piper

; Mayer, Brown, Row & Maw; and Reed Smith—who are shaping the legal market by virtue of their levels of client focus and client service initiatives.
Foley & Lardner beefs up national business reorganizations practice
As part of its growth plans, Foley & Lardner has expanded its business reorganizations practice by hiring Michael P. Richman, former Chairman of the American Bankruptcy Institute. The firm will utilize Richman's expertise in national bankruptcy, restructuring, and creditors' rights litigation. The firm intends to further expand the practice by recruiting high-profile counsels across the country. In addition to its business reorganization practice, Foley & Lardner has experience in handling complex business issues, including corporate governance, business reorganizations, securities enforcement, litigation, mergers and acquisitions, intellectual property counseling and litigation, outsourcing and information technology, labor and employment affairs, and
tax law
.
Heygood Orr adds partner to real estate development practice
Texas-based civil litigation firm Heygood, Orr, Reyes & Bartolomei has strengthened its real estate development law practice by hiring Roland Castaneda, who will join the firm as a partner. Besides serving as General Counsel for the Texas Department of Housing and Community Affairs, Dallas Area Rapid Transit, and the Texas Association of Mexican-American Chambers of Commerce, Castaneda has represented commercial developers, property owners, real estate brokers, and construction companies. Heygood, Orr, Reyes & Bartolomei offers expertise in matters involving personal injury claims, contract disputes, business torts, and professional negligence.