11/07/06

Prominent advertising lawyer rejoins Manatt Phelps
Noted advertising lawyer Charulata B. Pagar has rejoined Manatt, Phelps & Phillips, LLP

, as a partner in its Los Angeles office. A specialist in advertising, marketing, media, and trade regulations, Pagar represents clients on a variety of issues, including false advertising, regulatory, and antitrust matters, as well as in proceedings before the National Advertising Division of the Council of Better Business Bureaus, the advertising industry's self-regulatory council. Previously, Pagar worked for the Federal Trade Commission in Washington, DC, where she concentrated on litigious advertising issues. With offices located in California, New York, and Washington, DC, Manatt, Phelps & Phillips advises global clients by providing legal and consulting services.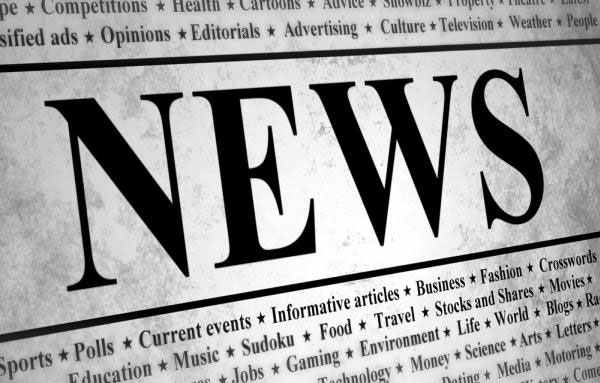 McGuireWoods strengthens corporate and litigation practice
McGuireWoods, LLP, has named Terrence M. Bagley and
Nancy R. Little
as Deputy Managing Partners in its Richmond, VA, office. Presently serving as the firm's Chair of the Complex Products Liability and Mass Tort Litigation Department, Bagley will lead the litigation group and will focus on products liability, toxic tort, and commercial litigation issues. Currently a member of the firm's board of partners, Little will manage the business group while continuing to focus on capital markets and real estate law. A 750-
attorney law firm
, McGuireWoods has 15 offices located in the United States, Europe, and Asia.
Mateja appointed to state bar committee on professional conduct
Fish & Richardson lawyer Bill Mateja is one of four lawyers who have been appointed to the State Bar of Texas' Standing Committee on Texas Disciplinary Rules of Professional Conduct. Mateja represents corporate clients and focuses his practice on internal investigations, criminal defense, and regulatory matters, in addition to providing advice on enforcement and Sarbanes-Oxley issues before the SEC. The 27-member committee reviews and recommends revisions to the state's ethics rules for lawyers and is due to make anticipated recommendations to the Supreme Court regarding the Ethics 2000 program.
New senior attorney at Gardere Wynne
David T. Weber is joining the legislative and regulatory affairs group of Gardere Wynne Sewell, LLP, as a senior attorney. Based in the firm's Austin, TX, office, Weber will focus his practice on administrative law, insurance, legislative representation, and regulatory matters. Formerly, he was Special Counsel for Policy Development at the Texas Department of Insurance and has also served as a policy analyst for Texas Speaker of the House Tom Craddick. An Am Law 200 firm, Gardere Wynne Sewell has offices in Austin, Dallas, Houston, and Mexico City and offers expertise in the areas of corporate, financial services, tax, employment, and intellectual property law.
Katten Muchin adds three new partners
Adding expertise to its commercial and securities litigation practice, Katten Muchin Rosenman, LLP, has hired three partners—Eric A. Kuwana,
Ugo Colella
, and Catherine Sun Wood—at its Washington, DC, office. The present expansion is in line with the company's strategy to induct qualified and skilled partners who are better suited to representing the clients in their respective practice areas. The firm's 600 attorneys in more than 40 practice areas serve as business advisors and advocates for a wide range of public and private companies, from entrepreneurial, emerging-growth, and middle-market firms to global Fortune 100 corporations.
Locke Liddell undertakes management restructuring
As part of its management restructuring exercise, Locke, Liddell & Sapp has chosen Managing Partner Bryan Goolsby to be the firm's Chairman, while Jerry Clements, the chair of the firm's litigation section, was promoted to Managing Partner. Under the mentorship of Goolsby, Locke, Liddell & Sapp intends to broaden its horizons, target and recruit lateral partners to infuse additional depth, and improve the financial strength of the enterprise. With offices in Austin, Dallas, Houston, New Orleans, and Washington, DC, the law firm has approximately 400 lawyers representing a broad range of businesses and individual clients with extensive domestic and foreign business interests.
DLA Piper strengthens corporate, securities, and finance practices
The Atlanta office of
DLA Piper, LLP

and Amy Alcoke Quackenboss to boost its corporate, securities, and finance practices in the Southeast. The law firm intends to hire another 50 lawyers by the end of the year to further consolidate its operations in the region. As a former employee of Kilpatrick & Stockton, LLP, Falstad has expertise in securities, with a focus on public and private financings, mergers and acquisitions, public company reporting, and compliance disclosures. Quackenboss joins DLA Piper from Hunton & Williams and specializes in bankruptcy and creditors' rights, lender liabilities, contract disputes, and UCC litigation. Since the commencement of operations in May 2006, the firm's Atlanta office has hired 19 attorneys, including four franchise and corporate partners.
Akin Gump expands corporate practice
Akin, Gump, Strauss, Hauer & Feld, LLP, will rely on the services of new Senior Counsel Abrar Hussain to expand its corporate practice in Silicon Valley. This will allow the firm to strengthen its expertise in mergers and acquisitions, strategic alliances, and joint ventures; secured and unsecured debt agreements; equity financing agreements; and licensing and technology matters. During his tenure at Greenberg Traurig, Hussain focused on India-related matters, and he advised private equity firms, venture capital firms, public and private technology companies, and foreign companies. Akin Gump has a diversified practice, which deals with antitrust, appellate, banking and finance, capital markets, employee benefits, energy, environmental, estate planning, financial restructuring, government contracts, health, insurance, and international trade matters.
Fannie Mae lawyer moves to law firm
Donald Remy, former Senior Vice President, Deputy General Counsel, and Chief Compliance Officer of Fannie Mae, has joined law firm Latham & Watkins, LLP, as a partner in the litigation department. Remy possesses expertise in regulatory and litigation work and has served as Deputy Assistant Attorney General of the United States and as a captain in the U.S. Army. With 1,800 lawyers, Latham & Watkins operates 22 offices across the globe and has been ranked as the number-one law firm in various categories by
The American Lawyer
.
Kane joins O'Melveny as Of Counsel
Maryanne Kane, former Chief of Staff of the Federal Trade Commission, has joined O'Melveny & Myers, LLP, as Of Counsel and will work from its Washington, DC, office. Kane, who will offer her services to the firm's antitrust and competition practice, was a key advisor to the FTC on congressional, budget, personnel, and management matters. Formed in 1885, O'Melveny & Myers has 13 offices and 1,000 lawyers working across the globe.
Baker & Daniels expands biotech practice
Bolstering its biotech practice, Baker & Daniels announced it has hired Geoffrey Karny and Ronald Kamis at its Washington, DC, office. Both lawyers will work in the law firm's intellectual property and life sciences group and will advise biotech and pharmaceutical entities on intellectual property-related issues. Karny arrives from Cooley Godward, where he was Special Counsel, and has 20 years of experience in the intellectual property area. Prior to joining Baker & Daniels, Kamis was Special Counsel at Heller Ehrman; he also holds a master's degree in biotechnology. With more than 350 attorneys and staff members, Baker & Daniels has offices in Washington, DC, Indianapolis, Fort Wayne, South Bend, and Elkhart, as well as China.
Government relations department gets boost at Lathrop & Gage
Lathrop & Gage, LC, announced the addition of Of Counsel Amy Blunt to its expanding government relations practice. Blunt, who is a lobbyist and the daughter of U.S. Representative Roy Blunt, previously worked as Of Counsel at Blackwell Sanders Peper Martin, LLP. Focusing on the firm's government relations sector, she will work on campaign, election, Federal Election Commission, and public policy matters. A full-service Midwest law firm, Lathrop & Gage advises clients in the areas of corporate law, litigation, real estate, and labor and employment practices.