11/14/06

Vilaplana to bolster Foley's litigation practice
Milwaukee-based international law firm Foley & Lardner has hired Victor Vilaplana to work in its San Diego office. The move is an attempt by the firm to reinforce its business reorganizations practice, particularly on the West Coast. Prior to joining Foley & Lardner, Vilaplana served Seltzer Caplan McMahon Vitek

. He specializes in insolvency matters, specifically complex business bankruptcies and international transactions in Latin America. The firm hopes to harness Vilaplana's experience with cross-border bankruptcy matters. Vilaplana, who previously worked as a commissioner for the San Diego Unified Port District, has represented creditors' committees and debtors' committees in several national and international bankruptcy matters, and he has represented Latin American companies in restructurings, as well as purchases and sales of real estate. Foley & Lardner employs more than 1,000 lawyers and provides extensive corporate legal counsel to top-notch clients the world over.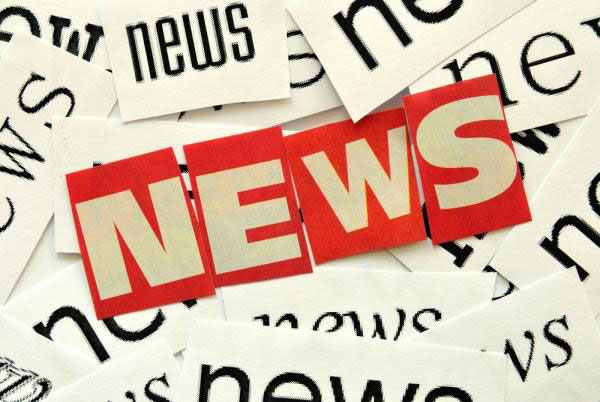 Parker Poe expands its presence in Myrtle Beach
Parker, Poe, Adams & Bernstein has established a new office in Myrtle Beach, catering to its Carolinas-based clients, under the leadership of
Michael W. Eisenrauch
, Partner in Charge at the firm's new office. The premeditated move to spread out to Grand Strand aims at fulfilling clients' demands in the Carolinas' rapidly escalating resort, hospitality, and planned development sectors. In the new set-up, Eisenrauch will have help from
Matthew J. Norton
, leader of the firm's resort, hospitality, and planned development industry team, and Robert S. Guyton, who has joined as the new Counsel. Former Chairman of the Myrtle Beach Area Chamber of Commerce, Guyton specializes in real estate transactions and development in the Myrtle Beach area. Parker Poe has a workforce of more than 200 lawyers in six offices across the Carolinas and provides legal services in diverse practice areas.
Baker Botts strengthens influence in Asia
In a bid to solidify its presence in Asia, Baker Botts hired Chinese lawyer Libin Zhang as a partner. A former
legal counsel
at ABB (China) Limited, Zhang has more than 15 years of experience working on cross-border transactions (concerning both in-bound and foreign investments). Baker Botts aims at stabilizing its global commitments and adding muscle to the China team with Zhang's entry into the firm. Zhang's wide range of experience as an advisor on U.S. and PRC-related transactions will aid Baker Botts in developing its Asian presence, especially since his experience in the power industry relates to the firm's plans for its expansion in Asia. Baker Botts' more than 700 lawyers provide legal services to clients across the globe.
Akerman Senterfitt's new downtown office
Akerman Senterfitt opened the doors of its new office in Orlando. For a long time, the firm squeezed its growing multitalented team of attorneys into the close confines of Citrus Center, an office it had used since 1971. The firm relocated its attorney strength of 90, along with nearly 180 staff members, to the new office, retaining the old office for its information technologies, accounting, human resources, and administration personnel departments. Incidentally, the firm is also celebrating its 85th anniversary. With more than 475 attorneys and consultants across the country, Akerman Senterfitt provides notable legal and business solutions to a varied list of clientele in over 40 practice areas.
New faces bolster Schnader Harrison's presence
Schnader, Harrison, Segal & Lewis has expanded its presence in New York with the addition of three new partners,
Saul Wilensky
, Carl Schaerf, and Bruce Strikowsky, all of whom will focus on products liability and insurance coverage litigation. Two more attorneys, Allison Fihma and Matthew J. Kelly, Jr., are expected to join Schnader Harrison as associates. Wilensky provides counsel in cases involving product design, manufacture, and repair. Schaerf deals with insurance coverage and general commercial litigation; he has also assisted Wilensky with products liability litigation. Strikowsky specializes in insurance coverage counseling and litigation. Fihma and Kelly concentrate on products liability and toxic torts actions. Apart from Wilensky, Schaerf, Strikowsky, Fihma, and Kelly, Thomas C. Gricks, III, is rejoining the firm's construction, environmental, and litigation practice groups and will work from the Pittsburgh office. He returns from Eckert, Seamans, Cherin & Mellott. In all, five lawyers have joined Schnader Harrison's New York office, one attorney has returned to the Pittsburgh office, and a former associate has returned to the Philadelphia office.
Kahne joins K&LNG in New York
Bruce J. Kahne joins Kirkpatrick & Lockhart Nicholson Graham (K&LNG)'s hedge funds practice group in New York. Kahne was formerly employed by Seward & Kissel and will concentrate on private investment partnerships, general securities and corporate matters, and various offshore investment vehicles. Kahne's wide experience in these areas is an important addition to the firm's practice group, as he will assist K&LNG clients with their private investment and regulatory needs. Seeing substantial growth in these particular practice areas, the firm wishes to invest in the expertise of experienced hedge fund practitioners. K&LNG has more than 1,000 lawyers, a strong team serving a varied clientele with needs in diverse legal areas.
Parker is Cravath Swaine's new Deputy Presiding Partner
Cravath, Swaine & Moore promoted Allen Parker, Commercial Banking and Finance Partner, to the post of Deputy Presiding Partner, in which he will assist with day-to-day management of the firm. Parker has been with Cravath Swaine for 22 years. He will assume office January 1, the same day that Cravath Swaine's new Presiding Partner, Evan Chesler, assumes his post. A prominent trial lawyer, Chesler will continue fee-earning. The duo, keen to repeat Cravath Swaine's recent achievements, will concentrate on mergers and acquisitions and litigation. The 450-lawyer Wall Street giant posted record results for 2005, with its average profit per equity partner shooting up by 20 percent to $2.7 million.
Skadden Arps climbs to the top of the rankings
Mergermarket's "Private Equity Review" (January-June 2006) reports Skadden, Arps, Slate, Meagher & Flom has topped the U.S. mergers and acquisitions rankings for the third quarter of 2006. Skadden stole the limelight by virtue of the value of its North American buyouts and exits and has advised on 170 deals worth a total of $430 billion. Skadden Arps edged past Wall Street giant Sullivan & Cromwell by a narrow margin in the blockbuster quarter, which witnessed severe upheavals in leveraged and management buyouts. In North American transactions across all sectors, Skadden topped the list by volume in Mergermarket's half-year 2006 "Deal Drivers: The Comprehensive Review of North American Mergers and Acquisitions." One noteworthy mergers and acquisitions deal Skadden Arps advised on this quarter was a Blackstone-led consortium's $17.6 billion buyout of mobile phone chip maker Freescale Semiconductor.
Linklaters

appoints new managing partner in Asia, restructures management
Linklaters is all set for a major management restructuring that will introduce Giles White, currently Global Head of the firm's finance department, as Managing Partner for Operations in Asia. Corporate Partner Simon Davis, who currently handles Linklaters' Asian operations, will vacate his post in May 2007 and return to London. White has had substantial experience in the legal market in Asia, where he worked during the mid-1990s. During his tenure in Asia, White headed the international finance department at Linklaters' regional headquarters in Hong Kong and was later transferred to London as a partner in the firm. Linklaters' Banking Head, John Tucker, who has led the firm's banking group for eight years, will step down from his post, as his tenure is about to end. He will remain with the firm as a fee-earning attorney.
Locke Liddell appoints new managing partner
Locke, Liddell & Sapp, LLP, has nominated Commercial Litigation Partner Jerry Clements as the firm's new Managing Partner. Clements has headed Locke Liddell's litigation section since 2002. Over his 24 years of litigation experience, Clements has represented Fortune 500 companies in a wide range of industries and built up an impressive record of resolutions of complex disputes in the area of commercial litigation. Donning his new role as Managing Partner, Clements will face challenges such as attracting desirable legal work and top talent in a competitive market. Clements was featured in the latest edition of
The Best Lawyers in America
.