05/01/07
Seeger Weiss opens office in Philadelphia
Seeger Weiss, LLP, is opening an office in Philadelphia and has added three local class-action attorneys. The three attorneys, who will staff the firm's new office, are Jonathan Shub, TerriAnne Benedetto, and Scott Alan George. Shub will head the firm's Philadelphia office, while Benedetto and George are joining as associates. The establishment of Shub's group is expected to bolster the firm's active class-action practice. Presently, Seeger Weiss serves as lead counsel in several class actions. Shub, at present, is functioning as lead counsel for consumers in numerous national cases. He has been lead counsel in more than a dozen cases over the past decade, including consumer actions against HP, Palm, Maytag, and IBM. Operating out of its offices in New York's financial district, Newark, NJ, Philadelphia, PA, and Tulsa, OK, Seeger Weiss is widely recognized as a prominent plaintiff-oriented law firm.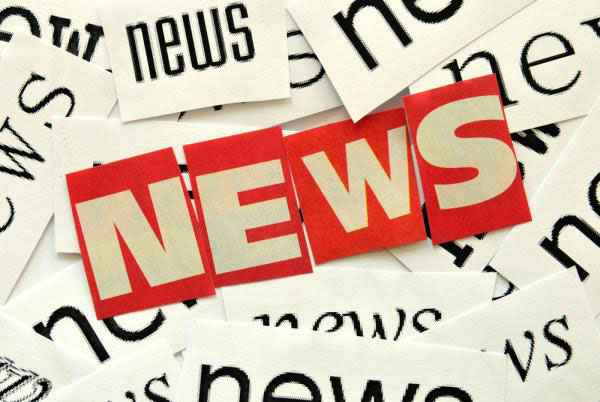 Cohen & Grigsby expands litigation practice
Cohen & Grigsby has announced it has hired Donald M. Lund and Curt Vazquez to work in its litigation practice. Lund and Vazquez are joining the firm as directors. Lund will focus on complex commercial litigation and product-defect claims. He is admitted to practice in Pennsylvania. Vazquez has a wide range of experience in various commercial litigation matters. His areas of focus include insurance coverage and counseling, consumer class-action defense, and accounting malpractice. Vazquez is admitted to practice in Pennsylvania and Colorado. Prior to joining Cohen & Grigsby, Lund and Vazquez worked in the Pittsburgh office of law firm
Jones Day

, where Vazquez was counsel. Headquartered in Pittsburgh, Cohen & Grigsby has other offices in Naples, FL, and Bonita Springs, FL. The firm employs 95 attorneys and primarily concentrates on business litigation.
Ryan to work as trial attorney in San Francisco law office
Former U.S. attorney Kevin Ryan is joining law firm Allen, Matkins, Leck, Gamble, Mallory & Natsis on May 1. Ryan will join the firm's San Francisco office as a trial attorney. He will focus on corporate regulatory and securities compliance matters,
intellectual property law
, and other areas. As a U.S. attorney, Ryan formed a federal stock-option task force. During his tenure, the office probed issues related to Balco steroids and backdated stock options in Silicon Valley. Before his appointment as a U.S. attorney, Ryan worked as a San Francisco Superior Court judge for six years. Los Angeles-based Allen, Matkins, Leck, Gamble, Mallory & Natsis has 226 lawyers and concentrates on real estate, business, and finance law.
Zaelke to reinforce Chadbourne & Parke's energy practice
Edward Zaelke has been appointed as the new managing partner of international law firm Chadbourne & Parke's Los Angeles office. Zaelke will look after the firm's growing practice dealing with wind energy and other renewable energy areas. He recently joined the firm as a partner. At present, Zaelke is the president of the American Wind Energy Association. Prior to joining Chadbourne & Parke, Zaelke was in charge of the renewable energy practice group at Morgan, Lewis & Bockius. To boost its West Coast practice, Chadbourne & Parke has also hired partners Adam Umanoff and Thomas Dupuis, as well as a team of associates from Morgan Lewis. Chadbourne's Los Angeles office concentrates on renewable energy, project finance, litigation, products liability, real estate, tax law, restructurings, cross-border transactions, and insurance. Chadbourne & Parke, LLP, which employs 414 attorneys, operates out of offices spread across the globe.
Stewart to chair Lathrop & Gage
Tom Stewart, long-time managing partner of Lathrop & Gage, LC, will become the chairman of the firm on July 1. Stewart has been with the
Kansas City-based law firm
for the last 18 years and led Lathrop through its merger with another Kansas City-based law firm, Gage & Tucker, in 1995. He has also handled several smaller mergers for the firm. As chairman, Stewart wishes to concentrate on strategic planning and business development. He also expects to train his successor, who might be named CEO. A committee comprised of the firm's partners and lawyer members will vote for a successor to Stewart in the coming months. Stewart will be the youngest managing partner of a law firm in the nation. With nearly 300 lawyers in its 10 offices, Lathrop & Gage, LC, specializes in 13 core practice areas and more than 25 sub-practice areas.
Mintz Levin continues West Coast expansion
In a bid to reinforce its rapid growth on the West Coast, Mintz, Levin, Cohn, Ferris, Glovsky and Popeo, PC, has added several lateral partners to its San Diego and Palo Alto offices. The firm's San Diego office has tripled in size within 10 months of its formation and now has 22 attorneys. Additionally, the firm's Palo Alto office has almost doubled in size and now employs 11 attorneys. Attorneys who joined the firm recently include partners from Sonnenschein's Silicon Valley and San Francisco offices and the former managing partner of Buchanan's San Diego office. Mintz Levin has 450 attorneys and operates offices in Boston, Washington, New York, Stamford, Los Angeles, London, Palo Alto, and San Diego.
Want to read more law firm news?
For past editions of our weekly law firm news, click here.
---
Contact Our Recruiters Now!