08/21/07

Sidley Austin promotes 36 associates and counsel to partnership across firm
Sidley Austin, LLP, one of the world's largest full-service law firms, has promoted 36 associates and counsel to partnership. Eleven of the 36 lawyers will join the firm's Chicago office. The new additions to the Chicago office are Jeannette K. Arazi and Anny C. Huang (structured finance and securitization), John A. Chamberlin (real estate), Brian A. McAleenan (communications regulatory), J. Randal Wexler (securities litigation and SEC enforcement), Kenneth P. Kansa (bankruptcy and corporate reorganization), Daniel J. Neppl (insurance and reinsurance disputes), Christopher P. Lokken (investment funds, advisers, and derivatives), Clinton R. Uhlir (insurance), Robert L. Verigan (mergers and acquisitions and private equity), and Michael C. Andolina (financial services and consumer class actions). Sidley Austin has 659 partners and more than 1,700 lawyers in its 16 offices in the U.S. and its international offices in cities including London, Shanghai, Singapore, Sydney, Tokyo, Beijing, Brussels, Frankfurt, Geneva, and Hong Kong.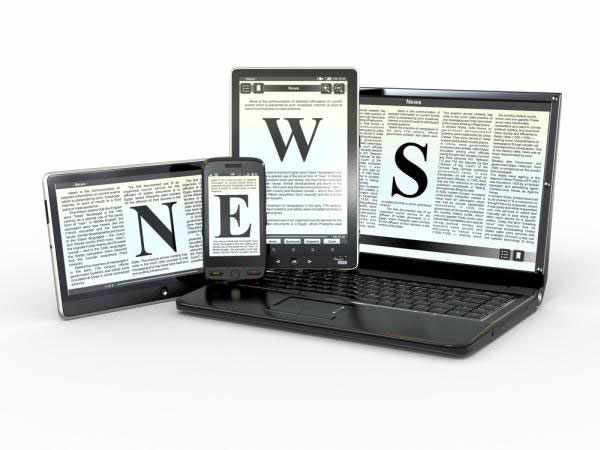 Baker & McKenzie hires Paul McNulty as partner
U.S. Deputy Attorney General Paul J. McNulty has joined the Washington, DC, office of
Baker & McKenzie, LLP

, as a partner. McNulty, author of the controlling statement on federal prosecution of business organizations called "the McNulty Memorandum," will lead the firm's North American litigation division, which deals with corporate compliance matters, risk management practices, and business crimes and investigations. Joining the firm's global corporate compliance team, McNulty will also practice in the area of international dispute resolution at the firm. With 11 years of experience in the U.S. Congress, McNulty formerly served as chief counsel and director of legislative operations for the majority leader of the U.S. House of Representatives.
Finnigan and Sarjeant hired as associates by Whiteman, Osterman & Hanna
Kimberly G. Finnigan and
Cheryl E. Sarjeant
have joined New York law firm Whiteman, Osterman & Hanna, LLP, as associates. Finnigan, who will be based at the firm's Saranac Lake, NY, office, holds a Juris Doctor from William & Mary Law School. She will focus on healthcare and immigration. Finnigan previously completed an internship with the Clinton County Office of the District Attorney and the New York State Supreme Court. Sarjeant received her Juris Doctor from Albany Law School and will be based at the firm's Amherst, NY, office as a member of the commercial real estate group. She previously worked as a law clerk for Rehfuss, Liguori & Associates in Latham, NY, where she concentrated on real estate law and defense litigation.
McDermott, Will & Emery's Los Angeles office hires two new IP attorneys
McDermott, Will & Emery has hired Laurence Berman and Eric Levinrad for its intellectual property, media, and technology department. The department comprises more than 225 lawyers and patent agents. Berman joins McDermott as a partner, while Levinrad joins as counsel. Both are members of the State Bar of California and will be based at the firm's Los Angeles office. Berman has represented an extensive range of clients across various industries and served as trial counsel for more than 40 trials and arbitrations. He earlier founded Berman, Mausner & Resser and served the firm as managing principal prior to joining McDermott. Levinrad has had extensive experience in pre-trial, trial, and appellate proceedings. He concentrates on complex business litigation and IP litigation, including copyright, trademark, and trade secret cases. Renowned for his written and oral advocacy and research skills, Levinrad provides his clients with cost-effective results.
Pepper Hamilton expands corporate and securities and tax practices
Pepper Hamilton, LLP, is expanding its New York-based corporate and securities and tax practices with the addition of
James H. Stevralia
and Mitchell S. Ames as partners. Both were partners at Hogan & Hartson, LLP, in New York prior to joining Pepper Hamilton. Stevralia serves major international companies and domestic entities by providing counsel on new-venture structuring, mergers and acquisitions, and effective use of tax losses and credits. He also serves clients involved in state tax board hearings, federal appeals, federal and state tax audits, and Tax Court litigation. Chambers USA has recognized Ames as a leading media transactional lawyer. He has had wide-ranging experience in private equity investment, intellectual property licensing, joint-venture formation, domestic and international mergers and acquisitions, public and private capital raising, and restructuring. With more than 450 lawyers, Pepper Hamilton serves top governmental entities, businesses, nonprofit organizations, and individuals worldwide, providing litigation, corporate, and regulatory legal services.