01/25/2023
Brown Rudnick Boosts Corporate Practice With Four-Lawyer Group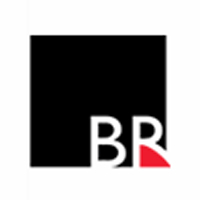 Summary:
Brown Rudnick announced it has added a four-lawyer group to the Firm's Corporate practice.
In a move that strengthens its capabilities in various practice areas, Brown Rudnick announced it has added a four-lawyer group to the Firm's Corporate practice.
The group is led by partners Andrew Sherman and Rod Moss and includes Counsel Karen Ramdhanie. They joined from Seyfarth Shaw.
The new arrivals focus on domestic and international mergers and acquisitions, corporate counseling and franchising. They will work closely with the Firm's key practice and industry groups, including Technology, Digital Commerce, Brand & Reputation Management, Sports & Entertainment and Trademark, Copyright & Advertising. Sherman will serve as co-practice group leader of the Firm's Emerging Growth Companies & Venture Capital group and chair of the Firm's Franchising group.
"We are excited to welcome such an accomplished group of practitioners to the Firm," said Corporate & Capital Markets Managing Director Mark Dorff. "Their capabilities complement our existing strengths and areas of strategic focus, and they will further expand our ability to provide world-class services to our clients in our key focus areas. The new team also presents excellent opportunities for growth, including in connection with cross-border work in collaboration with our London office."
The group serves as a legal and strategic advisor in connection with a wide range of complex corporate transactions and in the preparation of business and strategic development plans for borrowers, investors, entrepreneurs and companies at various stages of growth in diversified industries.
The group's arrival marks another milestone in Brown Rudnick's recent expansion of its Corporate team. In January 2022, the Firm strengthened its leadership position in the technology industry with the addition a five-partner group led by Dave Sorin in New York and the addition of Ben Hron in Boston. In September, a four-partner group led by Stephen Palley joined the Digital Commerce practice, propelling Brown Rudnick to the forefront of firms advising on issues related to cryptocurrencies, digital assets and blockchain.
"This group is a perfect fit for the Firm and for the clients we serve," said Katy Gardner, practice group leader of the Firm's U.S. Corporate practice. "Each of these attorneys brings considerable experience complementary to our corporate teams."
At Seyfarth Shaw, Sherman was co-chair of the firm's Franchise & Distribution practice group. For over 35 years, he has advised Fortune 500 companies, nationally recognized mid-sized companies, and high-profile emerging growth companies covering many industries, as well as various professional athletes, celebrities and high net-worth families and individuals. He is involved in helping corporations with the strategic management of business growth, and the harvesting and monetization of intangible assets. A prolific writer and speaker, Sherman has written nearly 30 books and published numerous articles addressing both the strategic and legal aspect of business growth, capital formation, franchising, and leveraging intellectual property. Sherman received his J.D. from the American University – Washington College of Law and his B.A. from the University of Maryland, where he has won numerous teaching awards.
"We are delighted to join Brown Rudnick," said Sherman. "Brown Rudnick is a world-class international firm and we have been particularly impressed with its sector focus and continued growth. Our clients will greatly benefit from the breadth and caliber and the Firm's full-service capabilities."
Moss is a veteran deal attorney with over two decades of experience in corporate M&A law. He is also a strategic advisor for celebrities, professional athletes and sports organizations. His practice focuses on business transactions, corporate formation and structuring, joint ventures, and franchising. Additionally, Moss counsels emerging and frontier market clients in matters relating to market entry and investment in Sub-Saharan Africa. Moss received his J.D. from the University of Florida College of Law and his B.S. from the University of Florida.
"We are tremendously excited by this move," Moss said. "Brown Rudnick has long been a firm we have admired for its cultural and reputational excellence. Its platform aligns perfectly with ours, creating opportunities that will benefit our clients and unlock great potential for the future."
Ramdhanie has over 25 years of experience leading and closing multibillion-dollar deals. She represents clients in complex, first-impression M&A deals, capital markets and securities regulations transactions, and various aspects of franchising transactions. Ramdhanie received her J.D. from New York Law School, her MBA from Baruch College and her B.A. from the University of the West Indies.
Want to read more law firm news?
For past editions of our weekly law firm news, click here.
---
Contact Our Recruiters Now!