12/12/2022
Blank Rome Welcomes New Director of Client Value in New York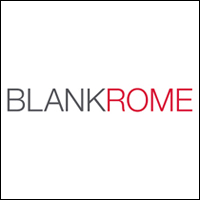 Blank Rome LLP is pleased to announce that Leslie F. Brown has joined the firm as Director of Client Value in the New York office. A seasoned provider of legal project management and knowledge management services with a focus on enhancing the client experience and driving value, Leslie joins Blank Rome from Greenberg Traurig, LLP where she served as the firm's Director of Legal Process Innovation.
"I am thrilled to welcome Leslie to our firm and Innovation & Value team," said Linda M. Novosel, Blank Rome's Chief Innovation & Value Officer. "Her significant background in developing innovative solutions for clients will help our team continue to advance effective legal management and collaboration initiatives to further enhance our top-tier client service offerings and strategically position our firm as market demands continue to evolve."
Leslie is experienced in implementing practice-oriented and business development initiatives that are focused on effective client service, efficient legal management, collaboration, institutional knowledge sharing, and professional skills development.
At Blank Rome, she will collaborate with Linda, the Innovation & Value team, and the firm's lawyers and clients in using an agile, design-thinking approach to successfully identify and execute ways to deliver greater value and enhance the client experience. Leslie will partner with other firm professionals to provide clients with useful data and analytics that will drive the efficient delivery of legal services and assist clients in meeting their business goals.
Prior to her professional career in legal project management and innovation, Leslie served as an attorney with leading Am Law 100 firms where she focused her practice on information technology, patent and complex litigation, and technology transactions. This experience provides her with firsthand insight and understanding into client needs as she continues to provide innovative value to the legal industry. Before starting her legal career, Leslie spent nearly ten years as a systems consultant for several software companies. In her new role, she will continue to stay abreast of and use her knowledge of cutting-edge legal technology to further strengthen her client-focused solutions.
Leslie earned her J.D. at the University of California, Berkeley School of Law, where she served as both an executive and articles editor for the Berkeley Technology Law Journal, and her A.B. in Computer Science from Brown University. She has served as a member of the Council of Advisors for the True Value Partnering Institute since 2018, and previously served as a member of UC Hastings LexLab's inaugural Advisory Board.
Want to read more law firm news?
For past editions of our weekly law firm news, click here.
---
Contact Our Recruiters Now!