06/30/2022
Buchalter Welcomes New Shareholders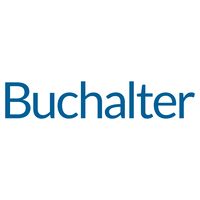 Buchalter is pleased to welcome new Shareholders Peggy Hosking and Caroline Djang. Hosking joins as a member of the Real Estate Practice group in both the Los Angeles and Orange County offices. Djang is a new member of the Insolvency Practice Group in the Firm's Orange County office. Both join from Best Best & Krieger.
"We are thrilled to welcome both Peggy and Caroline to the Firm," said Adam Bass, President and Chief Executive Officer of Buchalter. Peggy brings a wealth of knowledge and expertise to our prominent Real Estate Practice and with her comprehensive experience in Insolvency and Financial Law, Caroline makes an impressive addition to our robust Insolvency Practice."
Hosking serves as outside general counsel to her clients focusing on their commercial real estate transactions. She represents owners, developers, borrowers, lenders and investors in the acquisitions, disposition, development, finance, leasing, and management of real estate for their retail, commercial, industrial, residential, and office use needs. Further, she has extensive experience counseling clients in all areas of business, from formation through succession.
Hosking's notable transactions include the $900 million sale of multiple dairies, farms, and ranches for residential, commercial, industrial and retail development, multiple solar, wind and geothermal transactions, and managing the sale of a baseball team.
"Buchalter's impressive reputation in the Real Estate field made the Firm a perfect fit for me to facilitate the growth of my practice," added Hosking. "Ï am excited to be making this move."
Djang has experience representing various creditors, trustees, debtors, and committees in bankruptcy cases and adversary proceedings. Her impressive work both in and out of private practice, having previously served as a Judicial Law Clerk at the U.S. Bankruptcy Court for seven years, makes her an invaluable addition.
Djang is a Small Business Chapter 11 Subchapter V Trustee and a certified mediator.  She counsels her clients on the best strategies for pursuing and collecting debts and provides realistic solutions for recovery. Her notable work includes representation of one of the largest creditors in the chapter 11 case of a recycling company and representation of an internationally known luxury brand with respect to creditors' rights. She also represents several prominent landlords, banks and cities with respect to creditors' rights and claims in bankruptcy.
"I am delighted to join Buchalter's impressive Insolvency group. The remarkable attorneys, depth of the Insolvency Practice and the opportunity to grow my practice is unrivaled. I am excited to introduce my clients to the top-tier services the Firm provides," said Djang.
"Both Peggy and Caroline are excellent additions to the Firm and our growing Orange County office," added Bass.
Want to read more law firm news?
For past editions of our weekly law firm news, click here.
---
Contact Our Recruiters Now!