05/12/2022
Greenberg Traurig Continues Strategic Expansion of Salt Lake City Office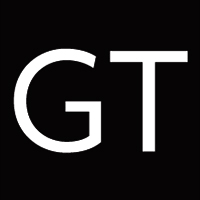 Global law firm Greenberg Traurig, LLP continues to scale up its capabilities in the Salt Lake City market, adding Shareholders Tiffany D.W. Shimada and Marc T. Rasich. Shimada and Rasich bolster firm-wide growth in the areas of Trademark & Brand Management and Litigation, respectively.  
"We have made a long-term commitment to the Salt Lake City market, continuing to add attorneys with deep roots in Utah," said Brian L. Duffy, chief executive officer of Greenberg Traurig. "In just two years, we have expanded our presence to include 14 attorneys, representing a full range of practice areas. From Salt Lake, we can represent clients both locally and nationally. When we enter a market, we consider ourselves citizens of the community, and it's important to us to invest in that community's future."  
Shimada's trademark focus involves working with both startups and established corporations on creating and protecting their brands. She counsels clients through the entire process, from conceiving a name, clearing marks, devising a domestic and global brand strategy, and copyright issues. Shimada also advises clients in the online advertising and influencer marketing space as entities shift more towards online marketing and using social media campaigns. Shimada joins Greenberg Traurig from the law firm Dorsey & Whitney LLP.  
Rasich is an experienced litigator and trial attorney with more than 20 years' experience who helps clients address complex litigation disputes involving corporate governance, intellectual property, and anti-trust claims. He represents technology companies in a variety of areas such as copyright infringement, trade secret misappropriation, trademark infringement, Lanham Act, antitrust, contract and license disputes, and related legal risk management, among other issues. Rasich has experience advising emerging growth businesses, as well as established, global corporations, drawing on his personal background as a business owner to create legal strategies focused on their business needs. He joins Greenberg Traurig from Stoel Rives LLP.  
"Marc and Tiffany add more depth and breadth to our team in Salt Lake as we continue to expand our capabilities to best meet client demand in this rapidly growing marketplace," said Peggy Hunt and Annette Jarvis, co-managing shareholders of the firm's Salt Lake City office. In Greenberg Traurig's continued commitment to diversity, Jarvis and Hunt are among the only two female managing shareholders at a global law firm with offices in Salt Lake City.  
"I am very impressed with the breadth of Greenberg Traurig's bench of intellectual property (IP)-focused attorneys located across the global platform," Shimada said. "Clients get the benefits of an IP-boutique firm within a global full-service firm."  
"Having lived in Salt Lake City for several decades, I'm happy to see the firm's commitment to growing its footprint here," Rasich said. "This is an exciting opportunity both to help emerging companies grow and protect their intellectual property and to focus on the litigation needs of established businesses."  
Shimada, who started her legal career in Chicago, is active in the American Bar Association as co-chair of the Minority Trial Lawyer Committee and working member of the Judicial Intern Opportunity Program (JIOP); she is also a board member of the Utah Black Chamber and advisory board and the diversity & inclusion committee of the Salt Lake City NPR affiliate, KUER & PBS Utah. Shimada received her J.D. from DePaul University College of Law and her B.S. from Indiana University.  
Rasich is also active in the community, serving on the board of the non-profit government watchdog group Alliance for a Better Utah. He received his J.D. from the University of Utah College of Law and his B.A., cum laude, from the University of San Diego.
Want to read more law firm news?
For past editions of our weekly law firm news, click here.
---
Contact Our Recruiters Now!