04/25/2022
Health Care Veteran Craig Bleifer Joins Akin Gump as Partner in New York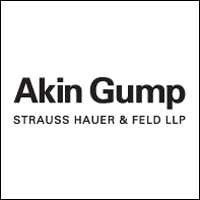 Craig B. Bleifer, a veteran health care attorney with three decades of experience in pharmaceutical and health care law, has joined Akin Gump as a partner in New York in the firm's health care and life sciences practice.  
For 20 years, Mr. Bleifer served as in-house general counsel—he was corporate vice president, general counsel and secretary at Danish pharmaceutical company Novo Nordisk and senior vice president, general counsel and secretary at Daiichi Sankyo, a Japanese pharmaceutical company.  
Commenting on the announcement, Akin Gump chairperson Kim Koopersmith stated, "We are extremely pleased to welcome Craig to the firm. He is well known and respected within the industry, and, thanks to his extensive in-house experience, substantive knowledge and business orientation, he will have an immediate impact on the breadth and depth of services we are able to offer our health care, health policy, and life sciences clients."  
Mr. Bleifer's practice focuses on compliance, policy, and regulatory matters relating to health care products and businesses along the full spectrum from discovery through commercialization. He has extensive experience working with the FDA, the Centers for Medicare & Medicaid Services and Department of Health and Human Services Office of Inspector General. He advises on clinical studies, inspections and recalls, as well as drug safety programs, and negotiates product labeling with FDA. He also advises clients on promotional and medical communications under FDA regulations, guidance and enforcement practices.  
"Craig's decades of experience in the pharmaceutical and health care industries, along with the strength of his relationships, make him a great fit for our firm," said John Jacob, the head of Akin Gump's health care and life sciences section and member of the regulatory practice steering committee. "He is a very skilled and savvy health care attorney, and his years of experience as in-house counsel will greatly benefit our clients looking for a unique and creative perspective to the complex issues they face."  
Added Mr. Bleifer, "I am excited to join the firm's team of high-caliber health care policy, regulatory and life sciences lawyers, many of whom I have known and worked with over the years both as a client of the firm and, most recently, as a consultant. I look forward to helping build out the health care and life sciences practice and continuing to collaborate with my colleagues on this robust and multidisciplinary team."  
Mr. Bleifer received his BA from Vassar College and his JD from the NYU School of Law. He is an active member of the New York and New Jersey bars and is an adjunct professor at Fordham Law. Earlier in his career, he worked at two law firms, including a focus on Food and Drug Administration (FDA), life sciences and health care matters. Most recently, Mr. Bleifer maintained a consulting practice focused on advice and counsel on health care industry topics.
Want to read more law firm news?
For past editions of our weekly law firm news, click here.
---
Contact Our Recruiters Now!