03/23/2022
Litigation Partner Joseph Franco Rejoins Holland & Knight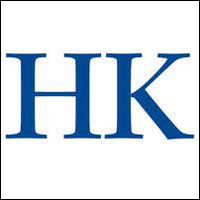 Joseph Franco has rejoined Holland & Knight as a litigation partner in its Portland office. Mr. Franco, who joins Holland & Knight's West Coast Litigation Practice Group, was previously at Richardson Wright LLP.
"Joe has proven himself to be an exceptional trial attorney and we could not be more thrilled that he chose to return to our firm," said Matt Donohue, practice group leader for Holland & Knight's West Coast Litigation Practice Group. "He is highly regarded by his colleagues at Holland & Knight and will be a tremendous asset to our clients in their most significant and complex litigation matters."  
A former partner at Holland & Knight from 2017-20, Mr. Franco focuses his practice on complex commercial litigation and has substantial experience in cases involving breach of contract, unlawful trade practices, protection of trade secrets, breach of fiduciary duty, fraud, legal malpractice and insurance coverage.
"High-stakes litigation requires a dedicated team of practitioners working together to achieve the desired results for clients," Mr. Franco said. "The opportunity to once again collaborate with my outstanding colleagues at Holland & Knight was simply too good to pass up."
Mr. Franco received a J.D. degree from Northwestern School of Law of Lewis & Clark College and a B.A. degree from the University of Oregon.
Want to read more law firm news?
For past editions of our weekly law firm news, click here.
---
Contact Our Recruiters Now!